3.37%.
On Fri night, the S&P 500 futures fell by that amount.
The hawkish tone of Fed Chairman Jerome Powell spooked the US stock market.
Jerome Powell stated during the Jackson Hole Symposium, which brings together bankers, economists, and finance ministers to discuss important and current policy issues, that the battle against inflation is far from over.
Because inflation remains high, higher interest rates is required to keep it from becoming runaway.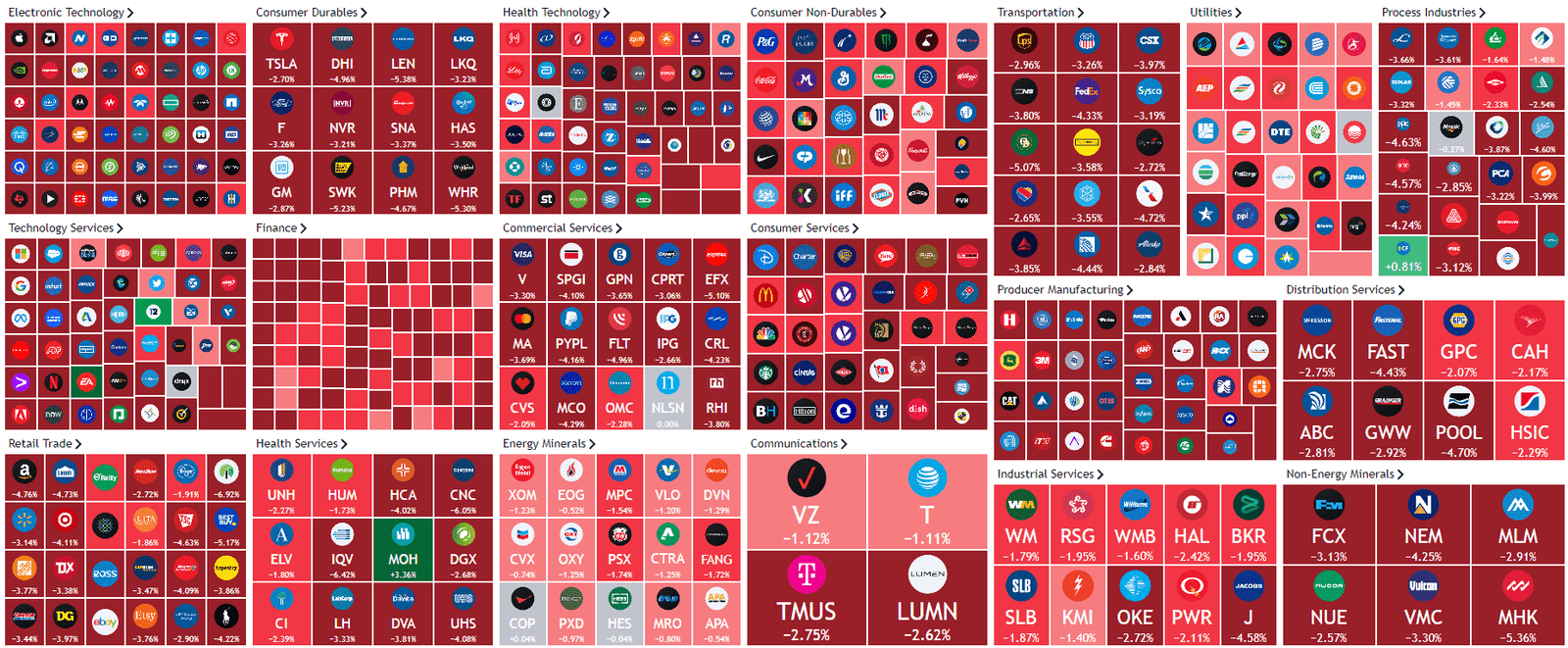 Despite the fact that the fall in S&P 500 futures resulted in a bloodbath for stocks, 4 stocks responded positively. Among the 4 stocks, this is the only stock that finished the trading session higher than it started!
Shall we analyze this stock – CF Industries (CF)? 
Performance Of US Stock Market vs CF Industries
Here's a comparison of the S&P 500 futures and CF.
It's clear that the sentiment of the S&P 500 futures in the 1st half of 2022 was bearish. 
The mood changed in late July, and a new uptrend began with higher highs and lower lows.
The market's mood quickly deteriorated following Jerome Powell's speech, wiping out all of Aug's gains and more. Yes, the stock market is charged with emotions.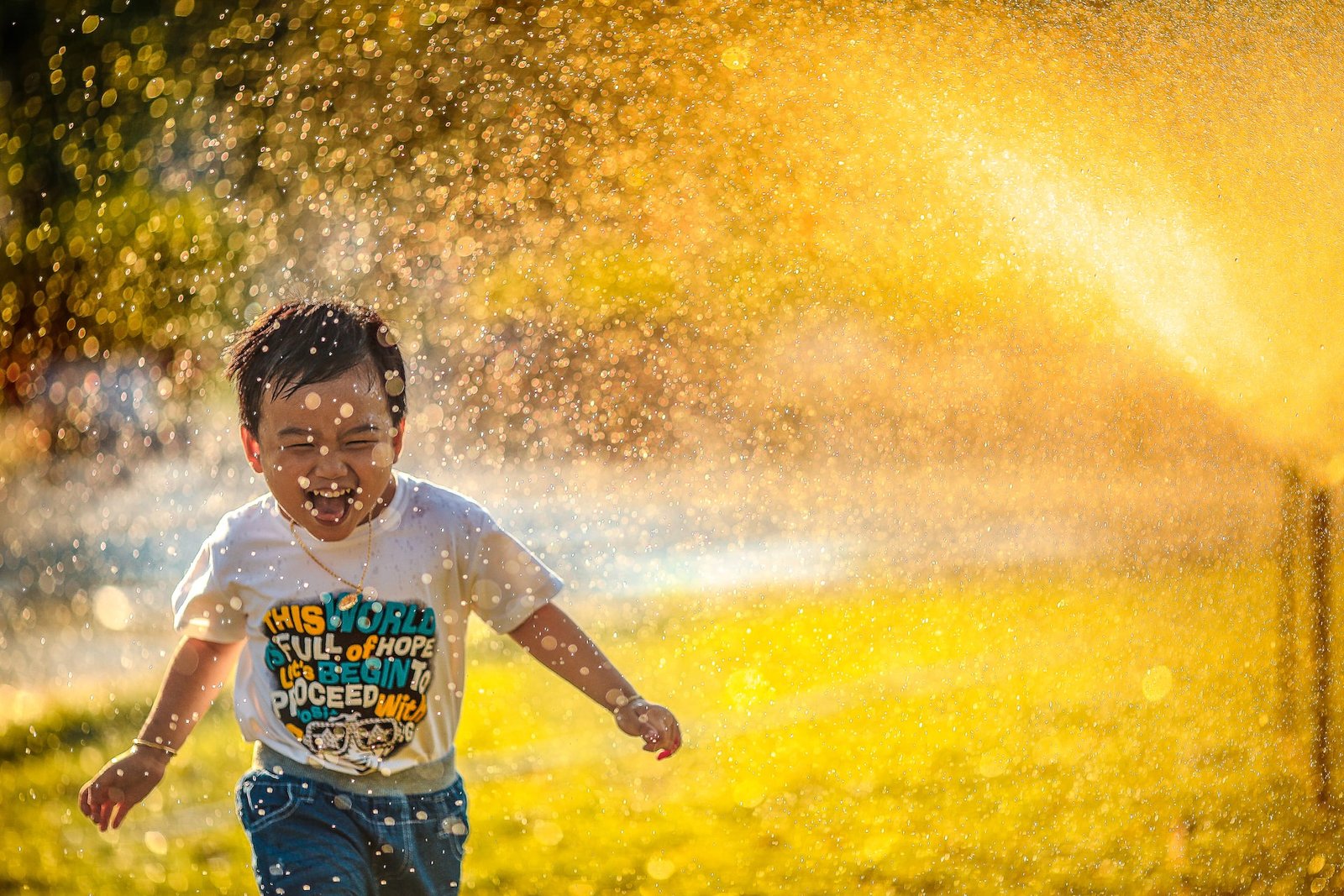 CF, on the other hand, has been on a fantastic uptrend from January to April 2022, gaining more than 78% in value! 
A 3 month long downtrend ensued before the sentiment of CF improved. 
Do you notice an interesting behavior of CF? 
CF has had an extremely bullish week, with each day's closing price higher than its opening price. This is an exceptional achievement for any stock in this environment, let alone for CF.
On comparison, CF is a super strong stock that you'll want to analyze further. 
How Explosive Is CF?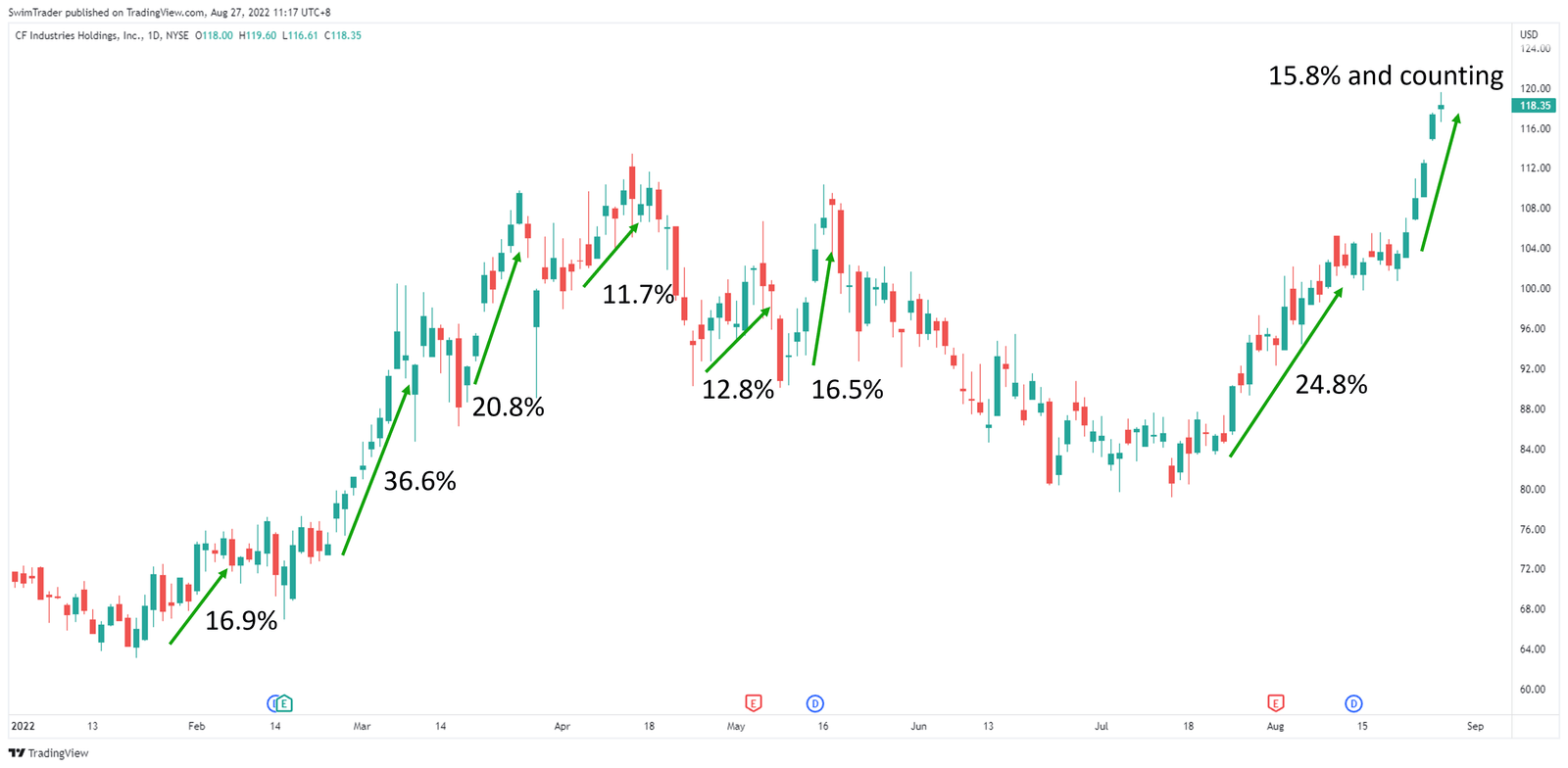 Why would you want your stock to be explosive?
Money is best earned when there is a large price movement in a short period of time that is also predictable.
CF has had such explosive up moves, each measuring at least 11%. 
Furthermore, it is currently experiencing another explosive up move of 15.8% and counting!
These explosive up moves are mind-blowing given the market capitalization of CF – $23.58b. 
From this section, CF possesses the necessary traits for a quick swing trade. 
What should be analyzed next? 
Yes, the key price levels should be uncovered and analyzed next.  
Key Price Levels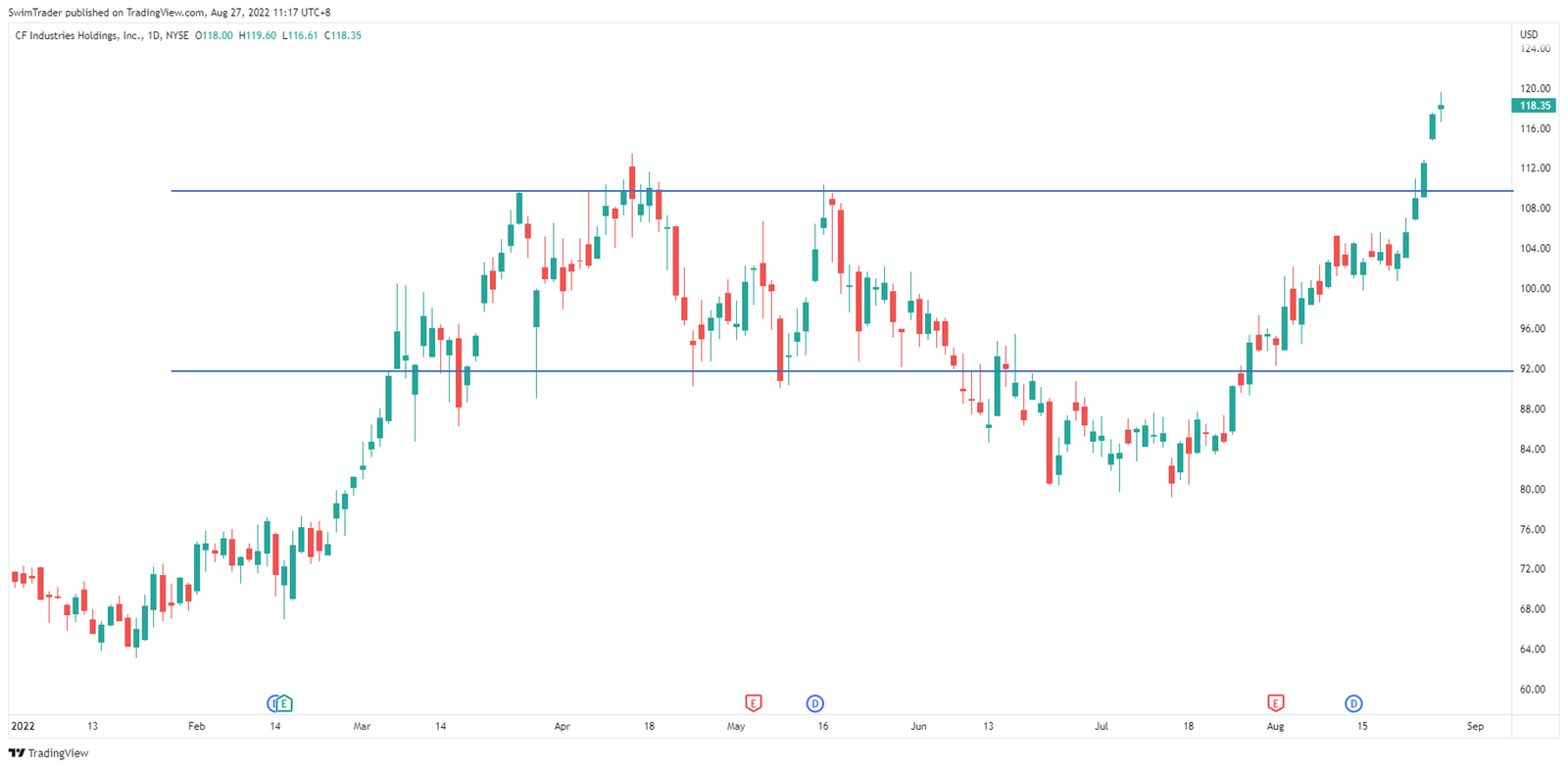 2 key price levels have been marked out. It's important to recognize these key price levels as they serve as support and resistance zones. 
These are the areas where prices are most likely to turn. Therefore, you should be aware of them to avoid unnecessary heartache and mental stress.
You can see that there's an immediate support zone at $110 and a lower support zone at $92. 
Because the price of CF has shot up 15.8% in a week, a pullback could be coming in the next few days. I'm expecting the price to pullback to the area of its immediate support zone at $110 before launching higher. 
Do you think that this will happen in the next2 weeks? 
The Strategy You Can Use To Trade CF
After comparing CF's performance to the broader US stock market, determining if CF has experienced explosive up moves, and identifying its key price levels, it's time to talk strategy. 
To stay in business, you must know your entry, profit taking, and stop loss levels in every trading strategy. Yes, trading is a business, which means that your strategy must be well thought out.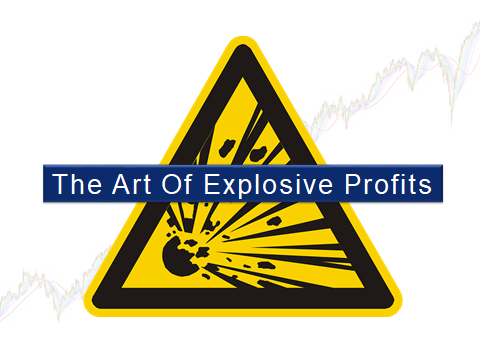 Using The Art of Explosive Profits (AEP) framework, I'd like to see CF pullback and bounce at around $110 before considering an entry.
As the name implies, you'll be looking to consistently catch an explosive move in a short period of time.
Instead of relying on news and hearsay, the AEP course will teach you how to look for strong stocks like CF.
You'll also learn how to read charts and identify stocks that are about to make a big move.
Finally, you'll learn how to identify the optimal entry, stop loss, and take profit levels to capitalize on these explosive moves (in a safe manner, of course)!
Have a look at the AEP framework and incorporate this explosive trading strategy to your arsenal to capitalize on more swing trading opportunities.
Why Is CF The Stock Pick Of The Week?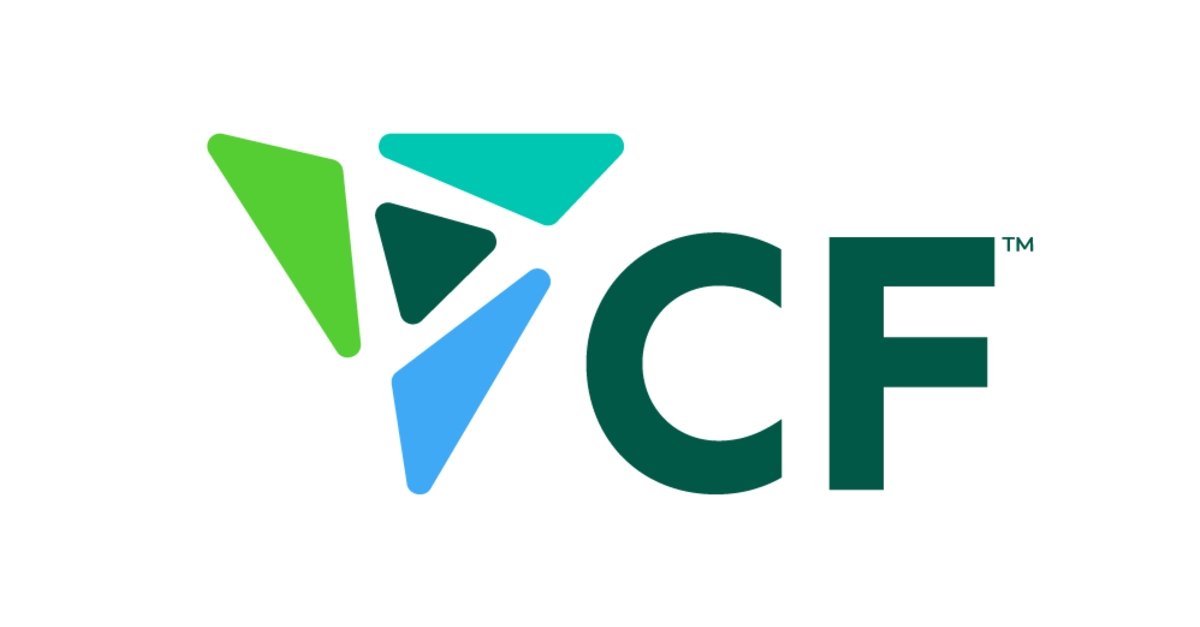 Source: cfindustries.com
CF is in a strong uptrend while the S&P 500 futures is struggling to maintain its uptrend. 
The explosive nature of CF is testament of its ability to help shareholders make double-digit returns in a short period of time. 
After a 6 day continuous rise in price, a pullback could be on the way. When this occurs, a fantastic swing trading opportunity may present itself. This would set the stage for the application of the AEP framework.
While I await the opportunity, please keep in mind that I'm not a financial advisor, so please treat this as edutainment and conduct your own research.
Lastly, all photos and images are from unsplash.com, pexels.com, pixabay.com, and tradingview.com.
Here's What You Can Do To Improve Your Trading Right Now:
#1 Join us in our Facebook Group where we discuss the various ways of applying this by clicking here
#2 Never miss another market update; get it delivered to you via Telegram by clicking here
#3 Grab a front row seat and discover how you can expand your trading arsenal in our FREE courses (for a limited time only) by clicking here
Trade safe!