Have you ever handwritten a handful of copies of the same content? 
You see, I was a talkative kid when I was younger. 
I would talk to my friends who were seated around me whenever the teacher was also talking.  
And I would either be kicked out of the classroom or made to copy parts of the textbook by hand, several copies each time.
My hand turned sore after 5 pages or so. How I wished that I could use the photocopier!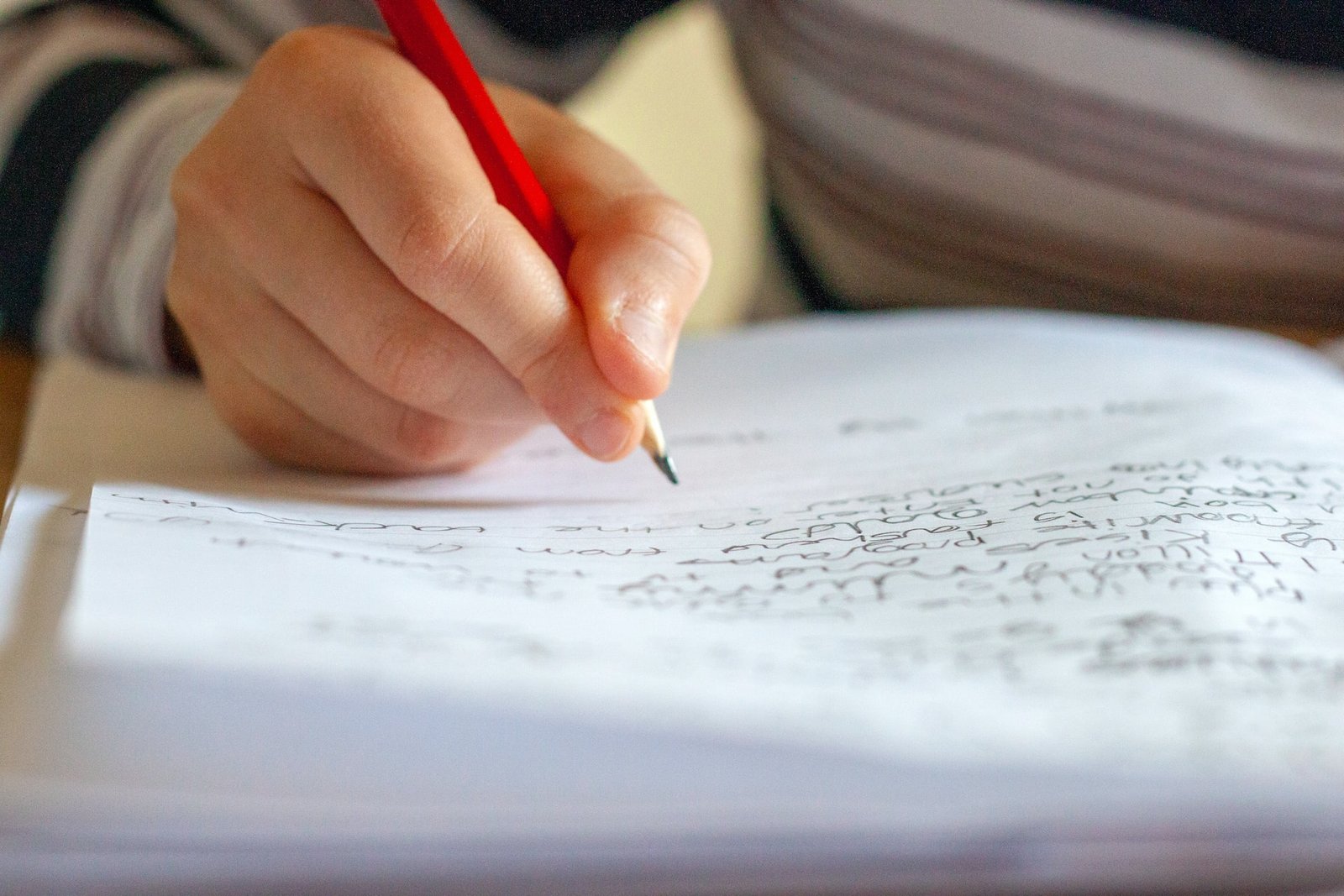 Those were the days. 
And as technology and engineering improved, industrialization exploded.
Ingersoll Rand sold the world's 1st direct-connected, electric motor-driven compressor. This propelled industrialization to a whole new level, improving our lives.
So, shall we have a look at this week's stock pick of the week – Ingersoll Rand? 
Performance Of US Stock Market vs Ingersoll Rand
Before looking at any stock, it's recommended to have a look at the chart of the overall US stock market – the S&P 500 futures. 
This is particularly important because you want to buy stocks that are either stronger than the market or performing as well as the market. 
From the comparison table above, you can see that the S&P 500 futures (left chart) was in a downtrend from the beginning of 2022 till late Jul 2022. It has since turned into an uptrend.
You can find the chart of Ingersoll Rand (IR) on the right of the comparison table above.
Similar to the S&P 500 futures, the share price of IR slid from the beginning of 2022 till late Jul 2022. Subsequently, a new uptrend emerged. 
It was a bearish weak for both the S&P 500 futures and IR.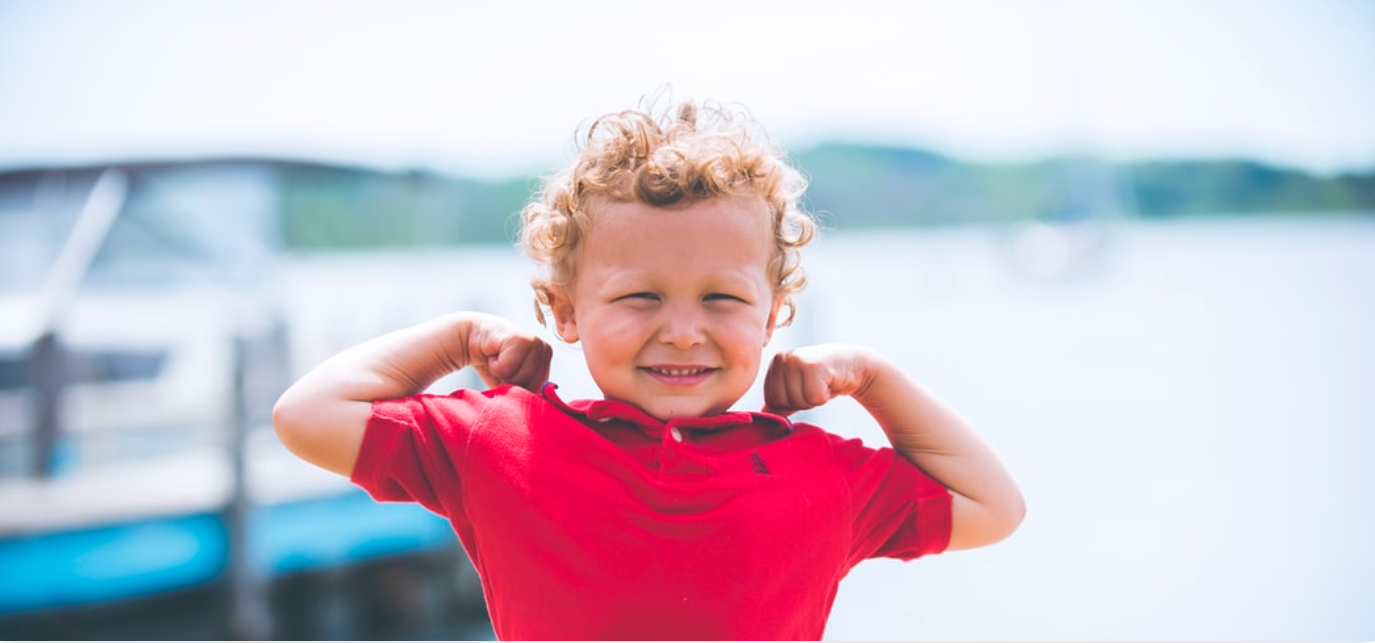 Is IR stronger than the US stock market? 
You can find the answer in the angle of the uptrend. 
From the angle of the uptrend witnessed in the price chart of IR, it's much steeper than the S&P 500's. This tells you that IR is much stronger than the US stock market.
Ok, IR is super strong. However, have its up moves been explosive enough to be worth your time for further analysis? 
Let's find out! 
How Explosive Is IR?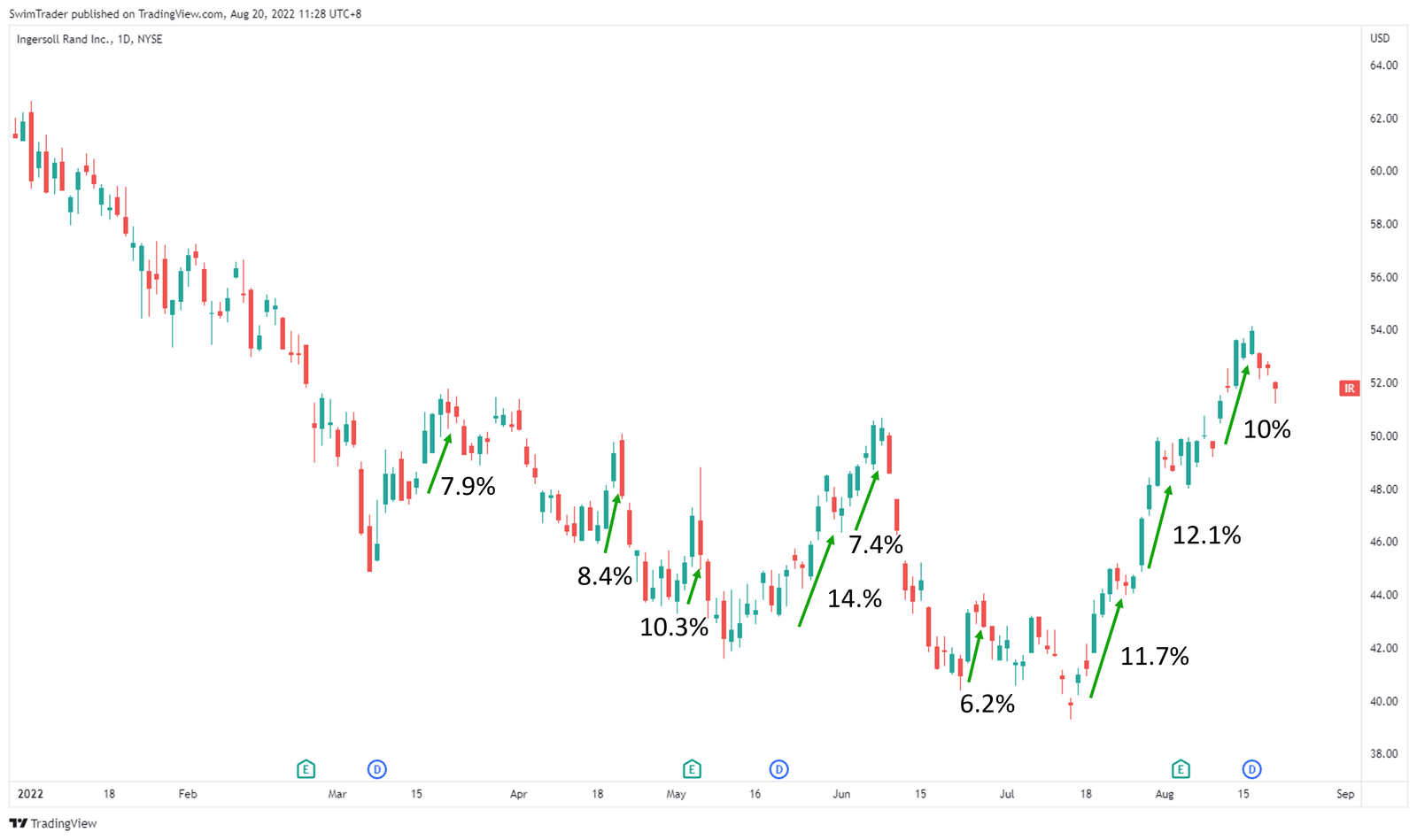 As pointed out in the previous segment, the share price of IR had been falling from Jan 2022 to late July 2022. Despite this, there were 7 mighty up moves. 
As the share price of IR recovered in late Jul 2022, there were 2 more explosive up moves. 
In total, there are 9 explosive up moves, ranging between 6.2% and 12.1%. This is even more impressive considering that IR has a huge market capitalization of nearly $21b!
Such explosive up moves are necessary to qualify as a candidate for a swing trade. 
What should the next step be? 
Yes! 
The next step is to identify the key price levels of IR.
Key Price Levels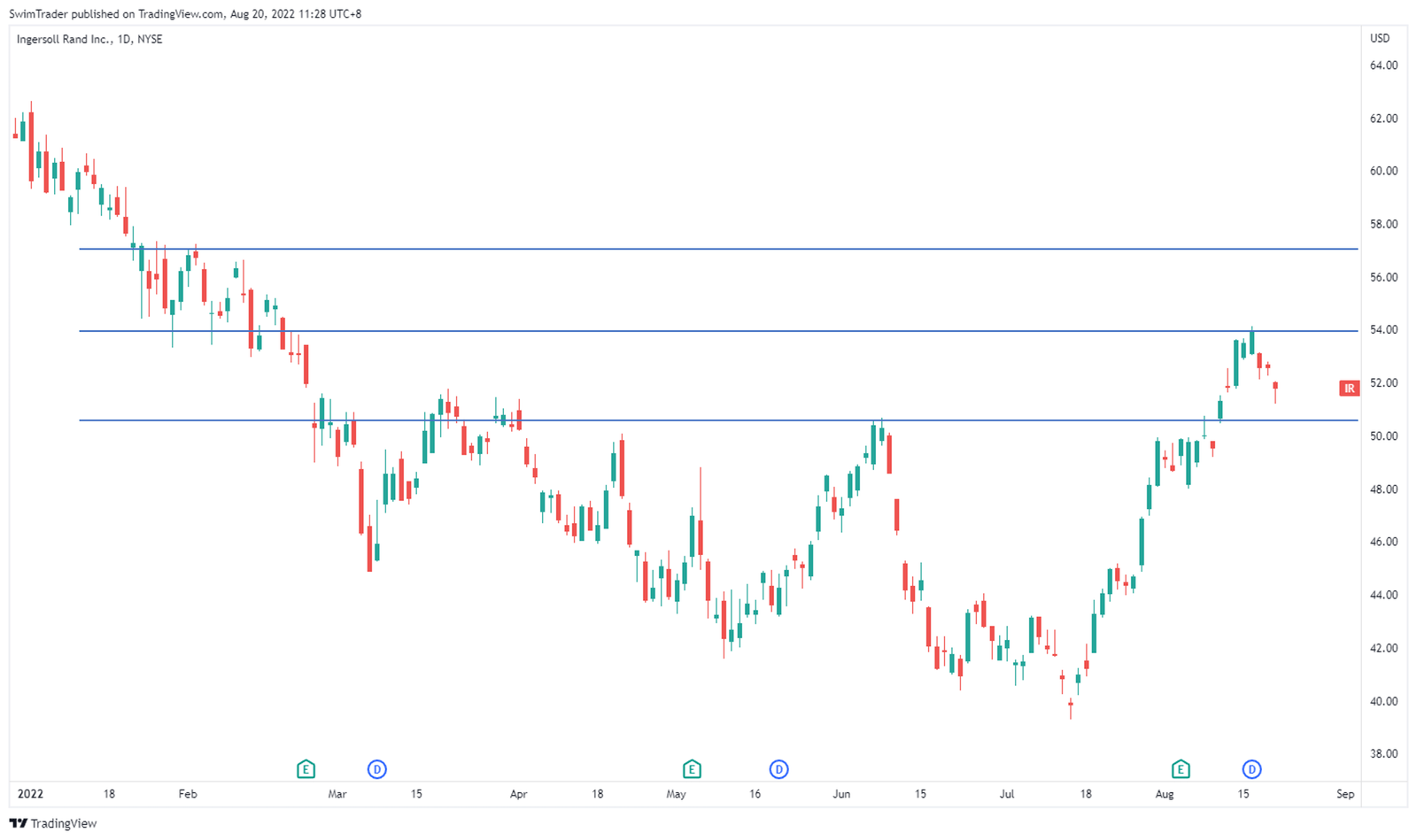 Uncovering key price levels is crucial in helping you identify potential turning points. With them identified, you'll know if the price of IR is about to turn, saving you from heartache. 
Yes, these key price levels are also known as support and resistance zones. 
Having plotted the key price levels of IR, you can see that there's an immediate support zone at about $50.50. There's also an immediate resistance zone at about $54, and another one at $57. 
As the price of IR drops, it could continue to drop to its immediate support zone at about $50.50 before starting a new powerful up move. And if the next up move is going to be as explosive as what it had experienced before, its share could cross above $54, flying towards $57 before taking a break.
Do you think that the share price of IR will rise and break out of $54 after 2 weeks?
I think this could happen as IR is in a fresh uptrend. The up moves in new uptrends are usually more explosive in nature.   
The Strategy You Can Use To Trade IR
After comparing IR's performance to the broader US stock market, determining if IR has experienced explosive up moves, and identifying its key price levels, it's time to talk strategy. 
To stay in business, you must know your entry, profit taking, and stop loss levels in every trading strategy. Yes, trading is a business, which means that your strategy must be well thought out.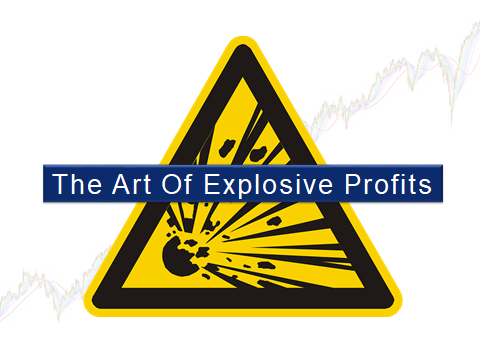 Using The Art of Explosive Profits (AEP) framework, I'd like to see IR pullback and bounce at around $50.50 before considering an entry.
As the name implies, you'll be looking to consistently catch an explosive move in a short period of time.
Instead of relying on news and hearsay, the AEP course will teach you how to look for strong stocks like IR.
You'll also learn how to read charts and identify stocks that are about to make a big move.
Finally, you'll learn how to identify the optimal entry, stop loss, and take profit levels to capitalize on these explosive moves (in a safe manner, of course)!
Have a look at the AEP framework and incorporate this explosive trading strategy to your arsenal to capitalize on more swing trading opportunities.
Why Is IR The Stock Pick Of The Week?

Source: irco.com/en-sg
IR has had a magnificent rally. Its share price is pulling back, and this is healthy. 
Because the share price of IR is pulling back, it's wiser to wait for the pullback to be over. You can use the strategy covered in the AEP framework to identify entry and exit points with a high probability of success.  
A new uptrend has been formed recently, and its 9 up moves from the start of 2022 have been explosive. This brings excellent short term swing trading opportunities using the AEP framework. 
While I wait for the opportunity, please note that I'm no financial advisor, so I encourage you to treat this edutainment and conduct your own research.
Lastly, all photos and images are from unsplash.com, pexels.com, pixabay.com, and tradingview.com.
Here's What You Can Do To Improve Your Trading Right Now:
#1 Join us in our Facebook Group where we discuss the various ways of applying this by clicking here
#2 Never miss another market update; get it delivered to you via Telegram by clicking here
#3 Grab a front row seat and discover how you can expand your trading arsenal in our FREE courses (for a limited time only) by clicking here
Trade safe!