What? It's already 1030 in the morning?!
I tried to get myself out of bed but something was missing.
Energy.
After a couple of minutes, I'm finally out of bed. 
Dragging myself to the bathroom, I wondered what's wrong with my body. 
The running water from the tap felt unusually cold. 
I was running a fever.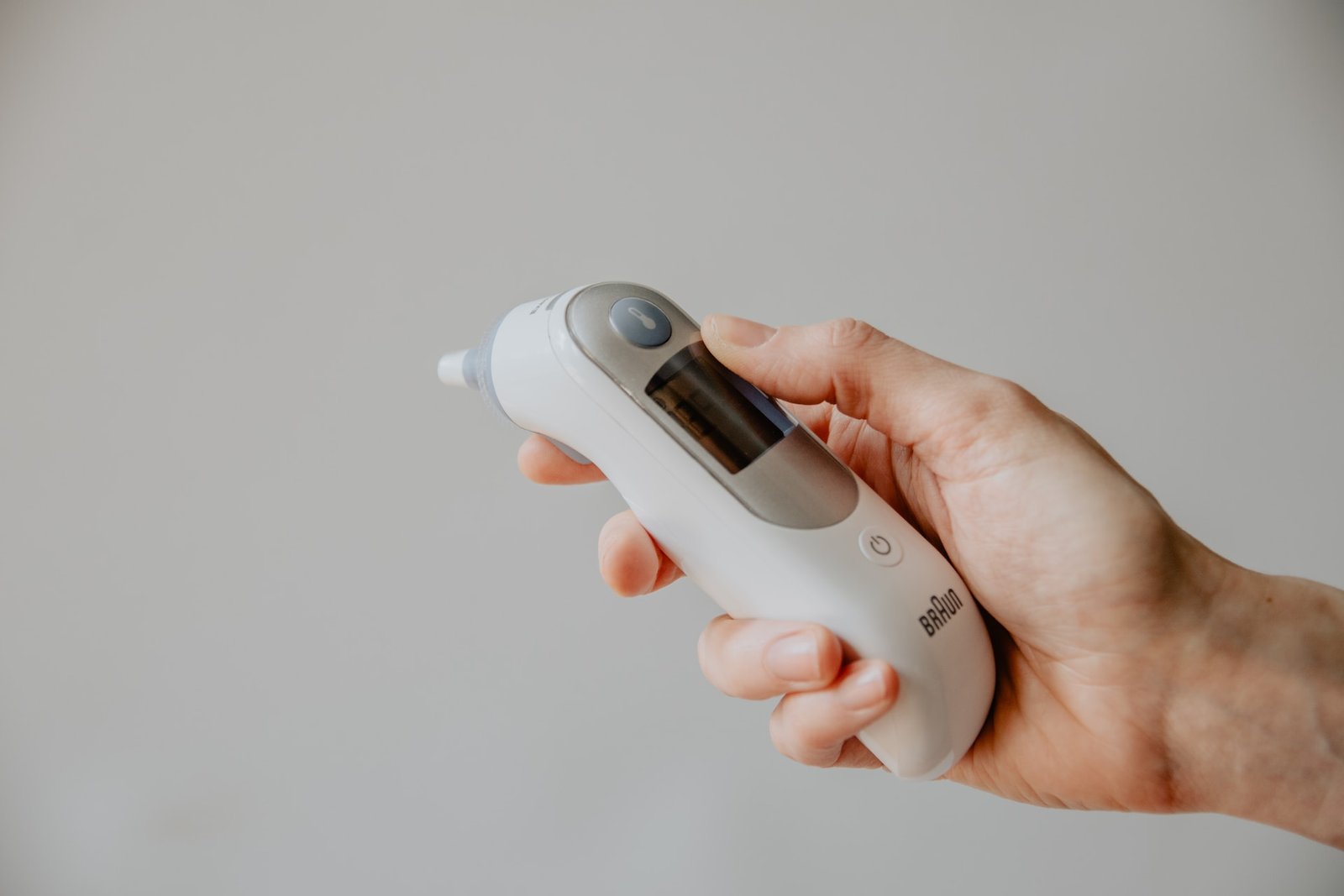 This came at an unwanted time as I was preparing to share my knowledge and experience with finance professionals and my students over the next few evenings. 
The US stock market had been lethargic since the start of May before exploding into life in the 2nd half. 
Many stocks are benefitting from this rise, and last week's swing trading opportunity, Meta Platforms (META), is no exception. 
Following The Arts of Explosive Profits (AEP) framework, you'd be riding on a 3.2% profit! 
And, this week's swing trading opportunity is also rising alongside the stock market. 
So, let's jump straight in analyzing CrowdStrike (CRWD)! 
Performance Of US Stock Market vs CrowdStrike (CRWD)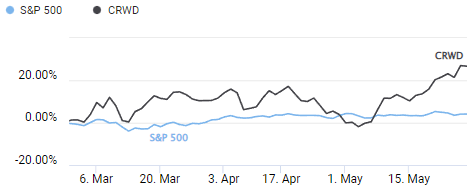 Do you know why you should always compare the stock in question to the S&P 500? 
Stocks of the largest 500+ companies in the US make up the S&P 500. Therefore, the S&P 500 is a good representation of the US stock market.  
Because you and I have limited trading capital, we'll want to choose a stock that's stronger than the S&P 500 to stand a better chance of making higher returns. 
From the comparison chart above, can you tell that the share price of CrowdStrike has been outperforming the S&P 500? 
In addition, the share price of CrowdStrike has been trending higher while the S&P 500 stayed relatively flat!
This indicates that you'll want to analyze CrowdStrike's shares further. 
How Explosive Is CrowdStrike (CRWD)?
Have the shares of CrowdStrike displayed explosive upward price movements? 
I've counted and measured every up move since Nov 2023. There are 15 explosive up moves, measuring between 6.8% and 21.4%! 
Are these numbers significant? 
For a public company that's the 469th largest in the world, those up moves are! 
Here, you can conclude that the shares of CrowdStrike have been exploding upwards, which makes it a great candidate for a swing trade. 
Key Price Levels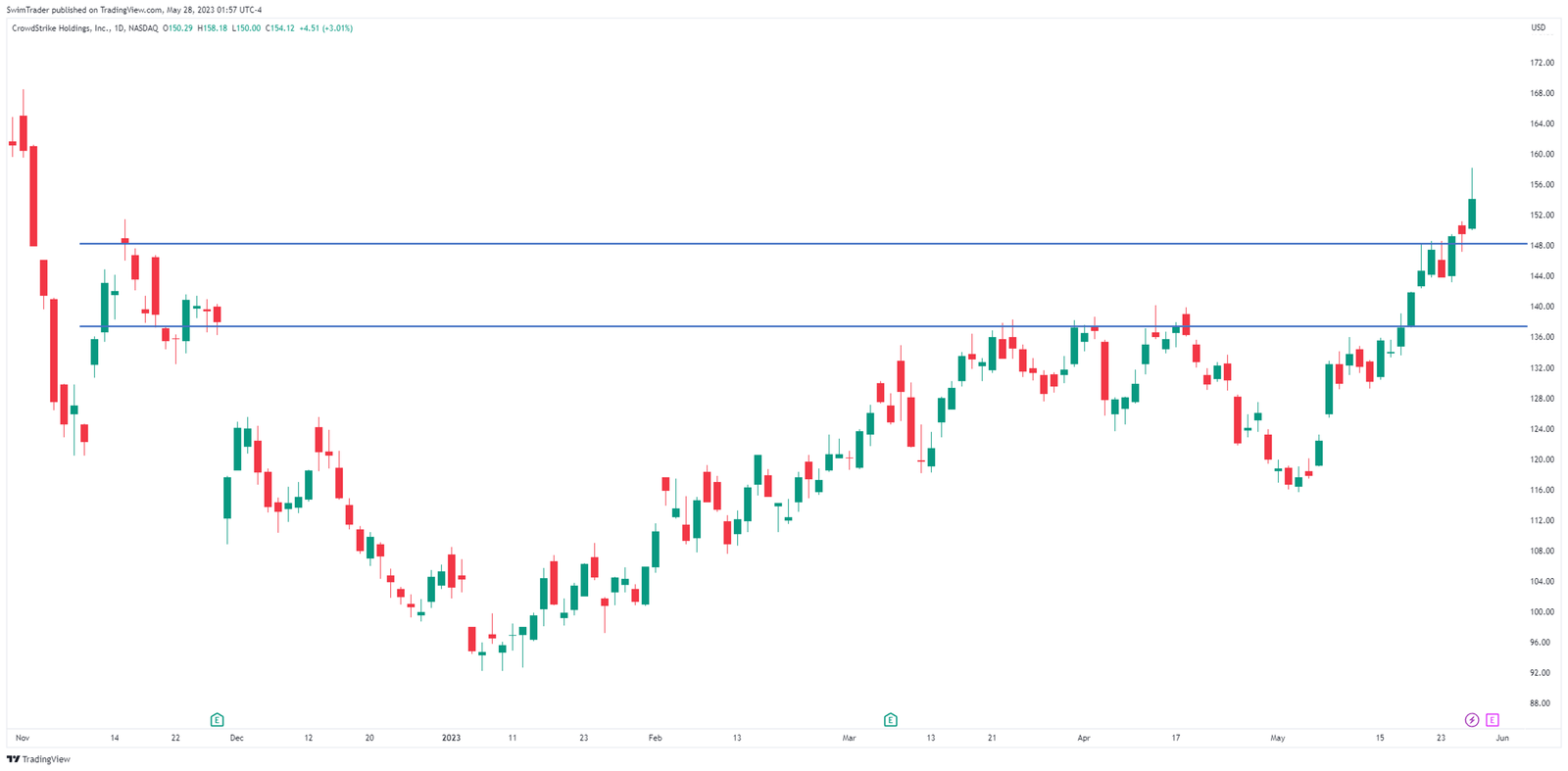 Here's where you'll discover if the time to buy the shares of CrowdStrike for a swing trade is ripe. 
By plotting the key price levels of CrowdStrike's shares, you can gauge where they'll likely turn at, granting you a more favorable entry price.
Yes, these key price levels are also known as support and resistance zones.
There's an immediate support zone at ~$148, and another at ~$138.
Because the share price of CrowdStrike has risen by 17.5%, I think that a pullback is near. And this pullback could be deeper than usual, bringing its price to ~$138 before launching itself back upwards. 
You have the price area I'll be watching for and my thought process laid out for you.
What's the very last thing?  
The Strategy You Can Use To Swing Trade CrowdStrike (CRWD)
After comparing the performance of CRWD with the broader US stock market, determining whether CRWD has experienced explosive up moves, and identifying its key price levels, it's time to talk strategy. 
To stay in business, you must know your entry, profit taking, and stop loss levels in every trading strategy. Yes, trading is a business, which means that your strategy must be well thought out.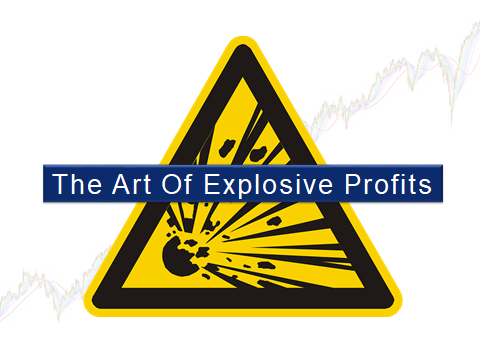 Using The Art of Explosive Profits (AEP) framework, I'd like to see CRWD pullback to $138 before considering an entry for a swing trade.
As the name implies, you'll be looking to consistently catch an explosive move in a short period of time.
Instead of relying on news and hearsay, the AEP course will teach you how to screen stocks for swing trading like CRWD.
You'll also learn how to read charts and identify stocks that are about to make a big move.
Finally, you'll learn how to identify the optimal entry, stop loss, and take profit levels to capitalize on these explosive moves (in a safe manner, of course)!
Can you apply the AEP framework to provide you with a side income while working full time? 
Yes, you can! 
Come, have a look at the AEP framework and incorporate this explosive trading strategy into your arsenal to capitalize on more swing trading opportunities.
Why Is Swing Trading CRWD Worth It?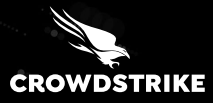 Source: ir.crowdstrike.com/static-files/547e5c92-3594-4eef-9dfc-9eca37b635f4
Swing trading is a form of short-term trading where you'd be holding onto the stock for a couple of days or weeks. 
Hence, you'll want the stock to beat the S&P 500, and CRWD has this potential by having consistently outperformed the market.
CRWD has also demonstrated its ability to explode in price, further increasing your chance of success. 
Having risen by more than 17%, a pullback should come real soon, and I foresee its share price reaching $138 for a swing trading opportunity. 
While we wait for the pullback, please keep in mind that I'm not a financial advisor, so please treat this as edutainment and conduct your own research.
Lastly, all images are from pexels.com, pixabay.com, sectorspdrs.com, tradingview.com, and unsplash.com.
Here's What You Can Do To Improve Your Trading Right Now:
#1 Join us in our Facebook Group where we discuss the various ways of applying this by clicking here.
#2 Get market updates delivered to you via Telegram by clicking here.
#3 Grab a front row seat and discover how you can expand your trading arsenal in our FREE courses (for a limited time only) by clicking here.
Trade safe!