How do you relax?
Do you also like relaxing with a drink in your hand?
The summer vacation is here and I've noticed an uptick in business for bistros. 
So, the curious me got to work and search for listed companies in this industry and I found this company's stock that could present a wonderful swing trading opportunity. 
Before I dive into this stock, I'd like to update you on last week's swing trading opportunity on D R Horton (DHI). 
An entry according to The Art of Explosive Profits framework was present and you'd be up by a teeny bit. 
All right! Let's begin analyzing the share performance of Molson Coors Beverage.
Performance Of US Stock Market vs Molson Coors Beverage (TAP)

To help you determine if the stock you're watching for a swing trade is worth your time and money, the very 1st filter is its performance relative to the S&P 500. 
Here, you'll want the stock in scrutiny to outperform the S&P 500. 
And the shares of Molson Coors Beverage achieved just that! 
Because the share price of Molson Coors Beverage is in an uptrend, you'll want to look for buying opportunities. 
This brings us to the next filter – price explosiveness. 
How Explosive Is Molson Coors Beverage (TAP)?
In addition to outperformance, you'll want to count and measure all the up moves of the stock in scrutiny. 
I've done it for the shares of Molson Coors Beverage, and discovered that there're 8 big up moves in the short space of 7 months.
How explosive are they? 
The smallest up move measures 5.1% while the largest up move measures an eye-catching 34%!
With a market capitalization of more than $14b, this is no easy feat!
The shares of Molson Coors Beverage passes this filter and the very next filter will tell you whether the time to buy its shares for a swing trade is here. 
Key Price Levels
Let's uncover the key price levels of the shares of Molson Coors Beverage.
Yes, they are also known as support and resistance.
Uncovering them is important to help you spot potential turning points, so that you can potentially buy its shares at a better price.  
Looking at the chart of Molson Coors Beverage, you can see a support zone at ~$64. 
This means that as Molson Coors Beverage's shares continue to pullback, it may reach ~$64 before heading higher. And you should wait patiently for that before entering for a swing trade.
The Strategy You Can Use To Swing Trade Molson Coors Beverage (TAP)
After comparing the performance of TAP with the broader US stock market, determining whether TAP has experienced explosive up moves, and identifying its key price levels, it's time to talk strategy. 
To stay in business, you must know your entry, profit taking, and stop loss levels in every trading strategy. Yes, trading is a business, which means that your strategy must be well thought out.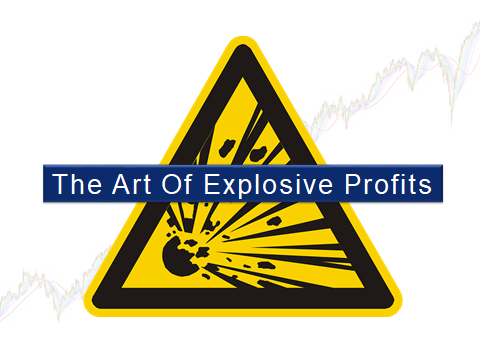 Using The Art of Explosive Profits (AEP) framework, I'd like to see TAP fall further to $64 before considering an entry for a swing trade.
As the name implies, you'll be looking to consistently catch an explosive move in a short period of time.
Instead of relying on news and hearsay, the AEP course will teach you how to screen stocks for swing trading like TAP.
You'll also learn how to read charts and identify stocks that are about to make a big move.
Finally, you'll learn how to identify the optimal entry, stop loss, and take profit levels to capitalize on these explosive moves (in a safe manner, of course)!
Can you apply the AEP framework to provide you with a side income while working full time? 
Yes, you can! 
Come, have a look at the AEP framework and incorporate this explosive trading strategy into your arsenal to capitalize on more swing trading opportunities.
Why Is Swing Trading TAP Worth It?

Source: molsoncoors.com
Stock picking is risky. 
This misconception can be laid to rest by selecting stocks that are beating the S&P 500. And TAP has been consistently doing so!
In addition, TAP has demonstrated the ability to explode in price, having enjoyed huge up moves of up to 34%!
Through the plotting of its support zone, you'll want to wait for it to continue pulling back before this swing trading opportunity is ripe.  
While we wait for the pullback, please keep in mind that I'm not a financial advisor, so please treat this as edutainment and conduct your own research.
Lastly, all images are from pexels.com, pixabay.com, sectorspdrs.com, tradingview.com, and unsplash.com.
Here's What You Can Do To Improve Your Trading Right Now:
#1 Join us in our Facebook Group where we discuss the various ways of applying this by clicking here.
#2 Get market updates delivered to you via Telegram by clicking here.
#3 Grab a front row seat and discover how you can expand your trading arsenal in our FREE courses (for a limited time only) by clicking here.
Trade safe!