What a relief it has been for the past week in the stock market! 
The bulls look to be finally awake from their month long slumber in the S&P 500. However, the bulls aren't back in full force across many stocks. 
So, where are the bulls at?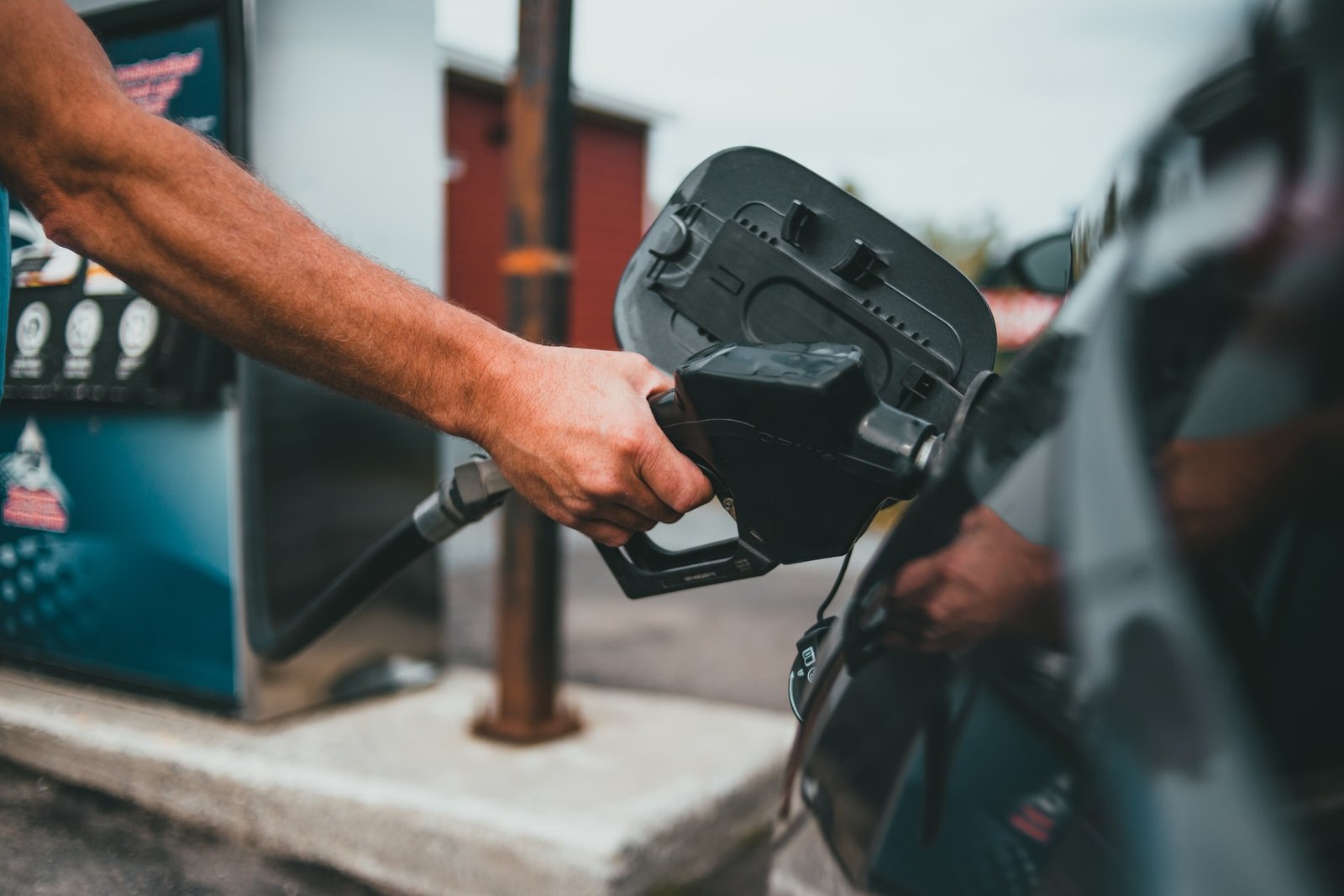 The bulls are in the energy sector, Occidental Petroleum, in particular. This 100 year old company is involved in the acquisition, exploration, and development of oil and gas properties in the US, Latin America, Africa, and the Middle East. 
Is the US stock market or Occidental Petroleum (OXY) performing better? Let's compare!
Performance Of US Stock Market vs Occidental Petroleum
The S&P 500 futures started with strong bullishness, rising for 3 consecutive days before falling. Overall, the S&P 500 futures rose by 1.54% in a week. 
On the other hand, OXY started the week with a Doji (indecision candlestick). The bulls came out in full force to shoot prices higher every single day from then on, to end the week with an eye-popping 9.5% rise! 
Is this amazing outperformance a fluke? 
As prices of the S&P 500 futures were dropping fast in Jan 22, prices of OXY went the opposite direction and defied gravity! 
Now, this is no fluke. It's evident that OXY has been much stronger than the S&P 500 futures for a month.
Why is this fact important? Strong stocks will provide you with the best money making opportunities in the short to mid term, optimizing your trading capital. 
With the bulls turning up in full force in OXY, what can you expect? 
How Explosive Is OXY?
Being involved in the acquisition, exploration, and development of oil and gas properties in many countries around the world, OXY is no small company. It has a massive market capitalization of $38b.
With this said, is it possible for such a huge company to enjoy explosive bullish price movement? Let's find out.
I know. You are rubbing your eyes in disbelief. 
There's no typo here. When the bulls are out to play, the price of OXY enjoy explosive pumps in the double digits. 
Just in the past 5 months, there've been 5 incredible pumps between 12 to 20%. There's one explosive pump that's underway now too!
I can hear you asking me on the next step you should take. You should identify the key price levels of OXY. 
Key Price Levels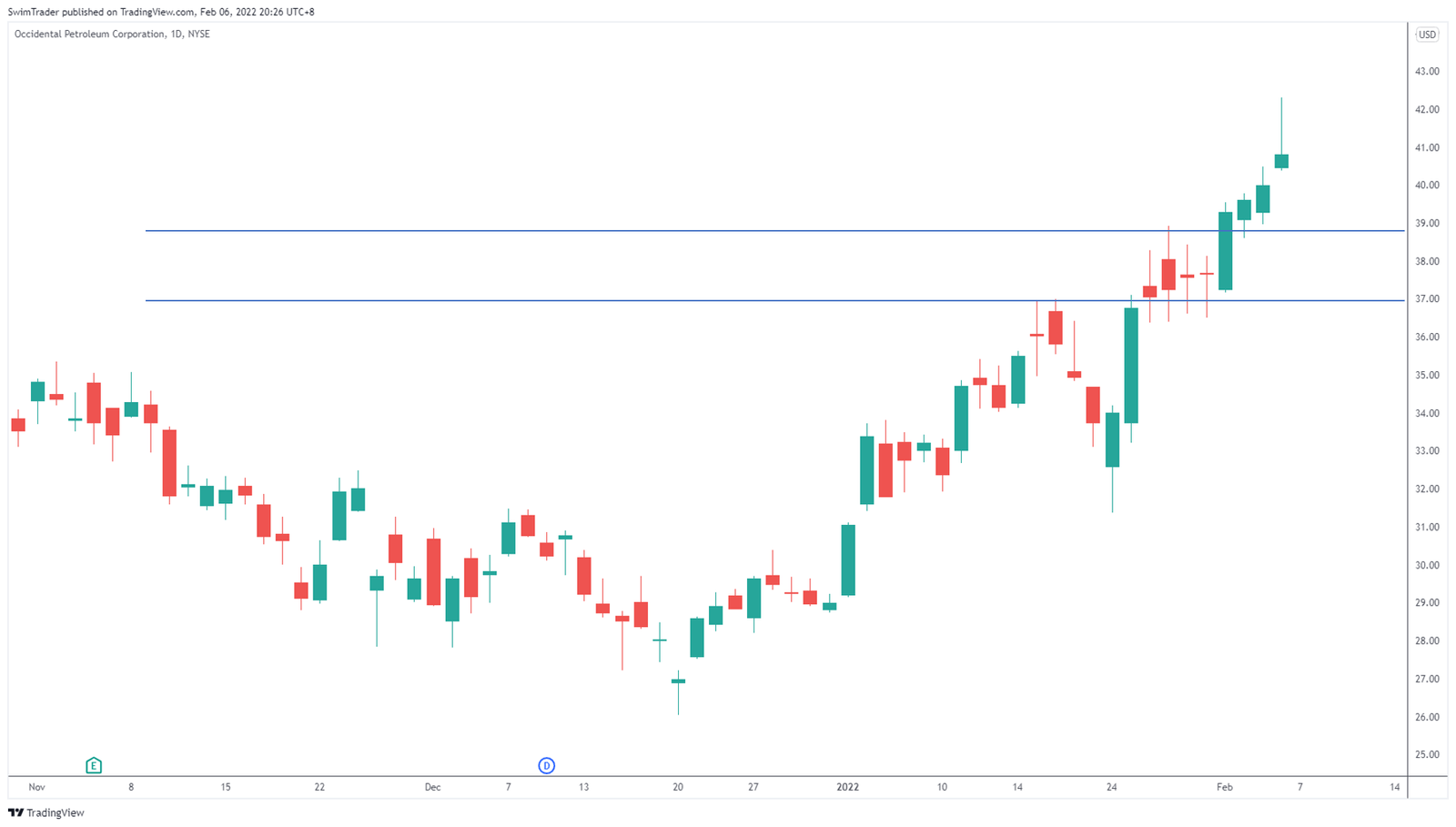 Support and resistance are also know as key price levels because prices tend to turn at these levels. 
Here, we can see that there are 2 support levels for OXY. Its immediate support level is around $39 while its lower support level is around $37.
This means that if the bulls were to take a break, the price of OXY could fall to $39 or fall through to $37. 
The Strategy You Can Use To Trade OXY
Knowing that the price of OXY is on an explosive up move and that OXY has 2 key price levels around $39 and $37, should you buy OXY now? 
The short answer is… No. 
This is because it'd be wiser to buy when the price of OXY pulls back, especially having already soared by 9.5%. Doing so would provide you with a more favorable risk to reward ratio.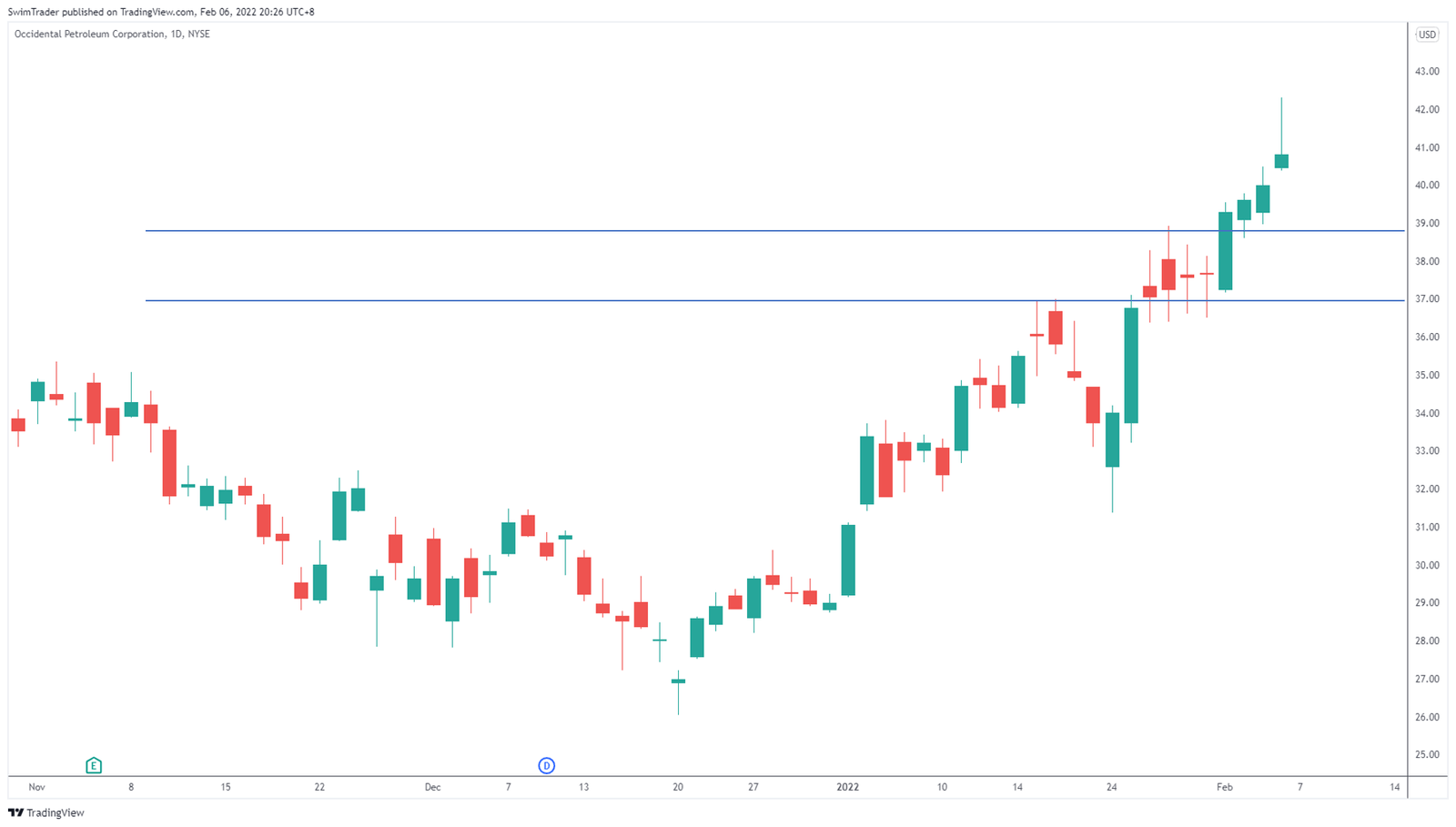 The chart above has the key price levels of OXY plotted out.
The price of OXY could pullback to $39 or even $37. By waiting for a pullback before I buy OXY, I'd save myself from agony too!
As a trader, I'm looking to capture a short term explosive price move of OXY, ranging between 2 and 10 days. Therefore, I'd like the pullback on OXY to be shallow (near the $39 level rather than $37). 
And when the pullback arrives, I'll be looking for a particular scenario before I enter. This entry will be discretionary, hence I've created an e-course with examples to share this strategy with precision and clarity – The Art Of Explosive Profits (AEP for short).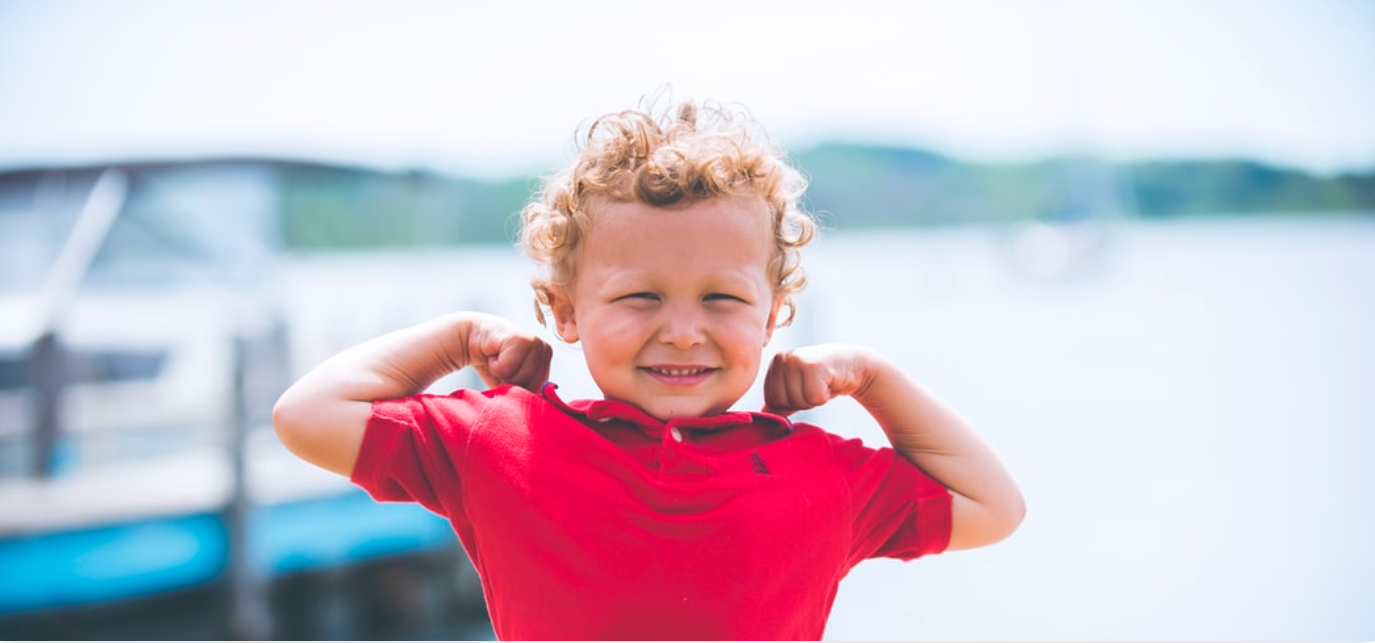 You'll be coached on how to search for strong stocks like OXY instead of relying on hear-say.
You'll also become fluent in reading charts to shortlist stocks that are about to have an explosive move.
Finally, you'll learn how to identify the optimized entry and exit points to capture these explosive moves that you've been waiting for (in a safe manner, of course)! 
Have a look at the AEP and add this explosive trading strategy to your arsenal to seize more trading opportunities.
Why Is OXY The Stock Pick Of The Week?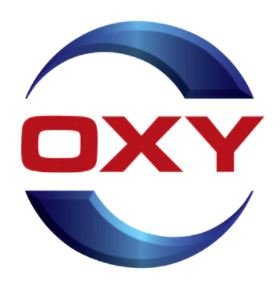 While the S&P 500 futures retreated at the 2nd half of last week, the price of OXY continued to rally. 
For a massive company with a market capitalization of $38b, each of its explosive up moves (ranging from 12 to 20%) in the past 5 months is remarkable! 
In addition, the chart of OXY looks fantastic! From the look of its chart, a pullback could be on its way, presenting a great buying opportunity in the near future. 
With all that said, there's one thing you'll need to know. I'm not a financial advisor, so please treat this article as education. Have fun conducting your research and I'd love to hear your thoughts in our Facebook Group.  
Here's What You Can Do To Improve Your Trading Right Now:
#1 Join us in our Facebook Group as we can discuss the various ways of applying this by clicking here
#2 Never miss another market update; get it delivered to you via Telegram by clicking here
#3 Grab a front row seat and discover how you can expand your trading arsenal in our FREE courses (for a limited time only) by clicking here
Trade safe!