What a data heavy week it has been! The worsening inflation numbers spooked the market, causing the US stock market to drop by nearly 2% for each of the last 2 days.
The US stock market closed 1.5% lower for the week. Volatility is back.
Yet, there's a stock that's defying gravity in this high inflation environment. Can you guess which sector this stock belongs to?
Well done! This stock is in the financial sector.
Founded more than 160 years ago, this financial firm has grown to provide banking, investment, mortgage, commercial finance, and more globally. This company is no other than Wells Fargo (WFC).
Shall we compare the performance of the US stock market and Wells Fargo?
Performance Of US Stock Market vs Wells Fargo

The S&P 500 futures started the week strong, before fizzling out to end the week lower by 1.5% (as circled out by the yellow oval).
How did WFC perform?
WFC started well and got affected by the overall market's sentiment on Thursday and Friday. However, WFC ended the week with a net gain of 3.4%!
Is this upward move by WFC an outlier?
While the S&P 500 futures took a dive in Jan 22, the price of WFC soared. WFC has been performing very well!
Why do you need to compare WFC to the overall US stock market? Comparing WFC to the US stock market will help you identify strong stocks which have a greater potential to continue being bullish. This increases your chance of profiting from the US stock market consistently.
What can you expect from WFC?
How Explosive Is WFC?
With a market capitalization of $225b, this is one explosive behemoth!
Here's why!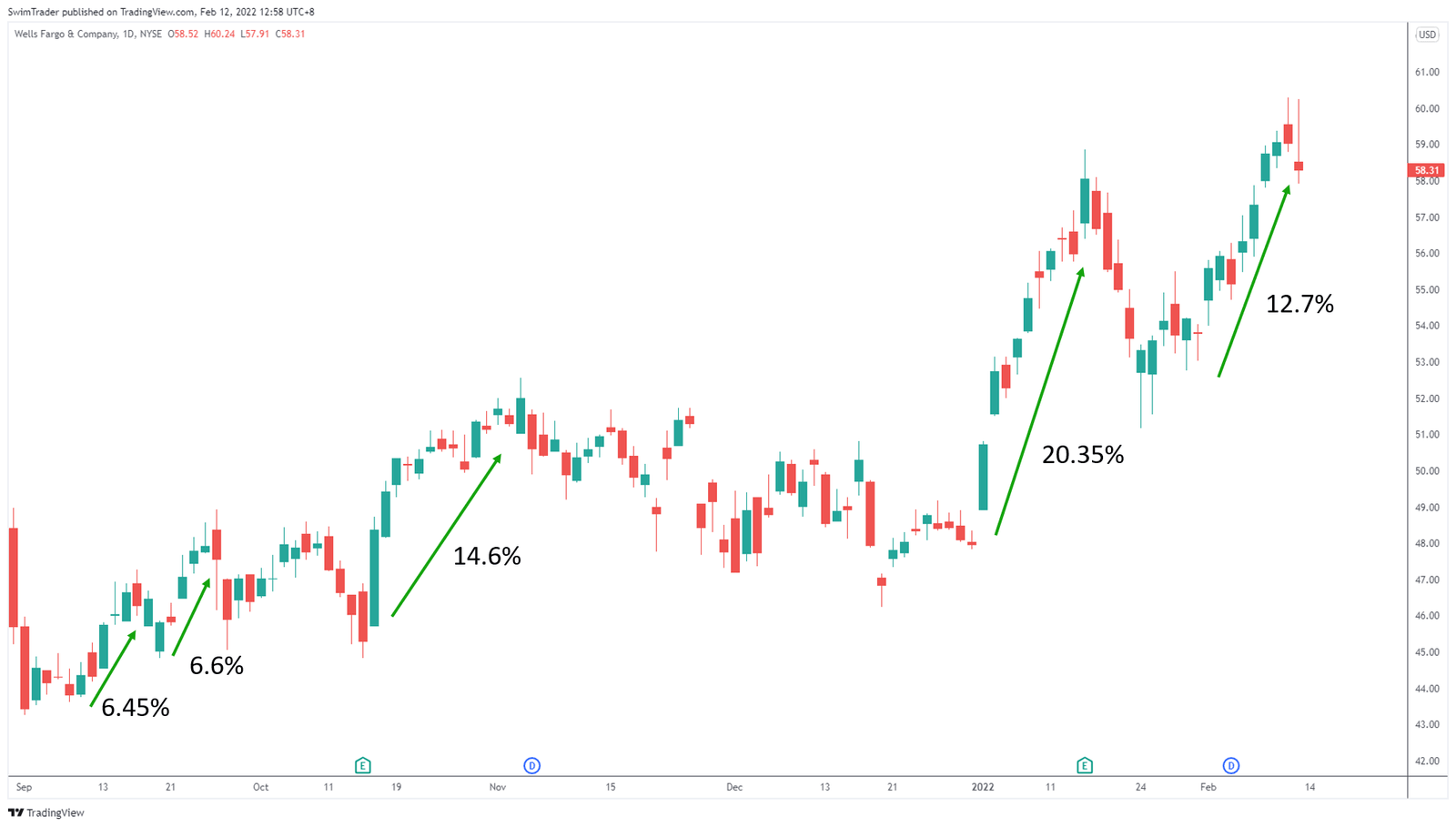 In spite of being having such a large market capitalization, each bullish move has been more than 6% in just the past 5 months!
Its largest move yet came in Jan 22 with a 20.35% move while the S&P 500 plummeted by 12%! Isn't that a mind blowing bullish move by WFC? 
I'm excited! You're excited too!
And with a pullback that's forming, where could the pullback end at? Let's find out by plotting the key price levels for WFC.
Key Price Levels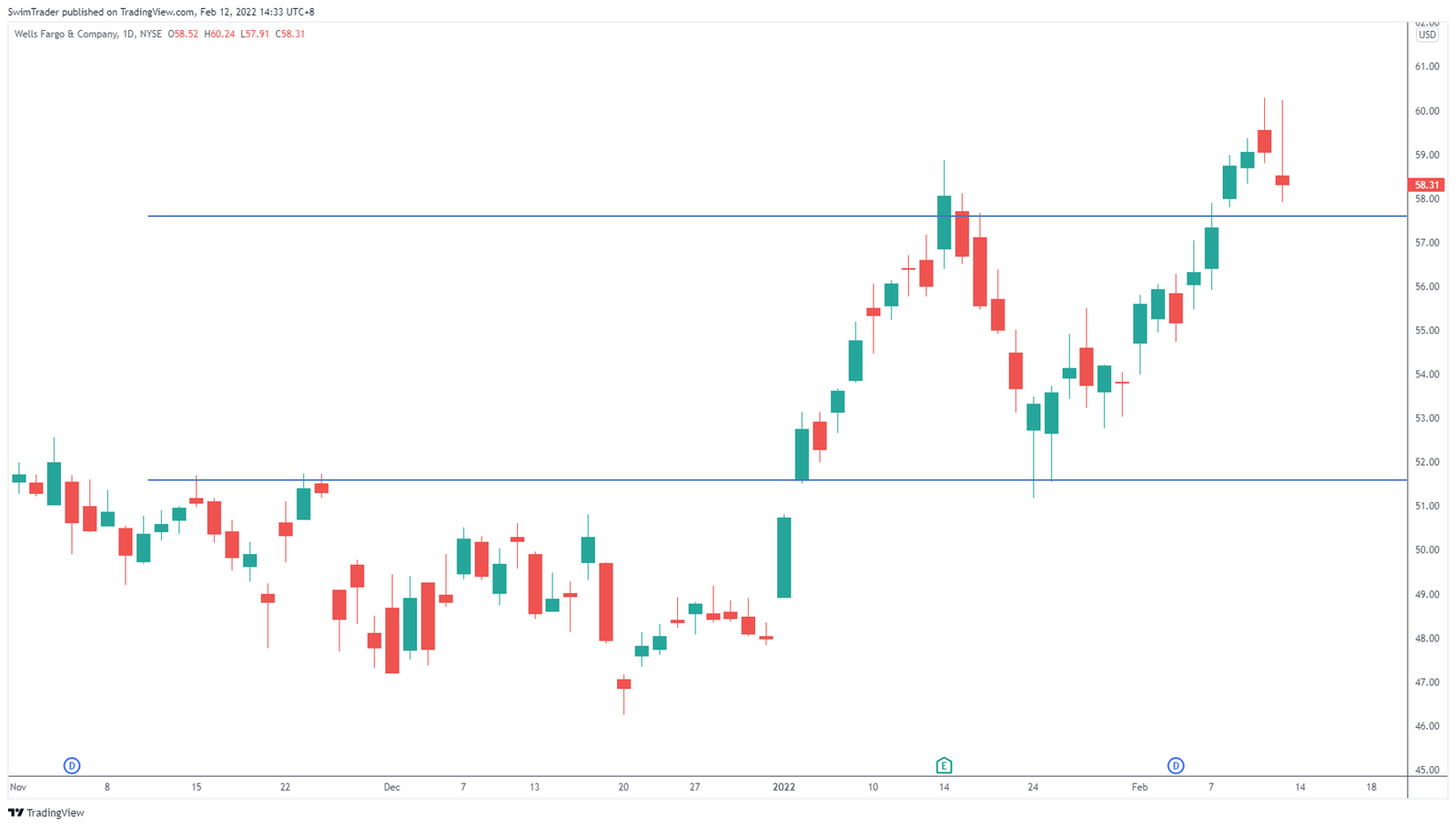 Knowing the key price levels of WFC is beneficial in forming a complete trading plan. 
These key price levels are also known as support and resistance, where prices tend to turn. 
From the chart above, you can see 2 support zones at $57.50 and $51.50. Having identified these price zones, what can you infer? 
You're spot on! 
If the share price of WFC continues to pullback, it's likely for its price to reach $55.50 before heading back up. In the event this doesn't happen, the share price of WFC could fall to $51.50 before a bounce. 
The Strategy You Can Use To Trade WFC
Given that WFC is such an explosive blue chip company, I'd prefer its share price to pullback to around $57.50 before its next explosive up move.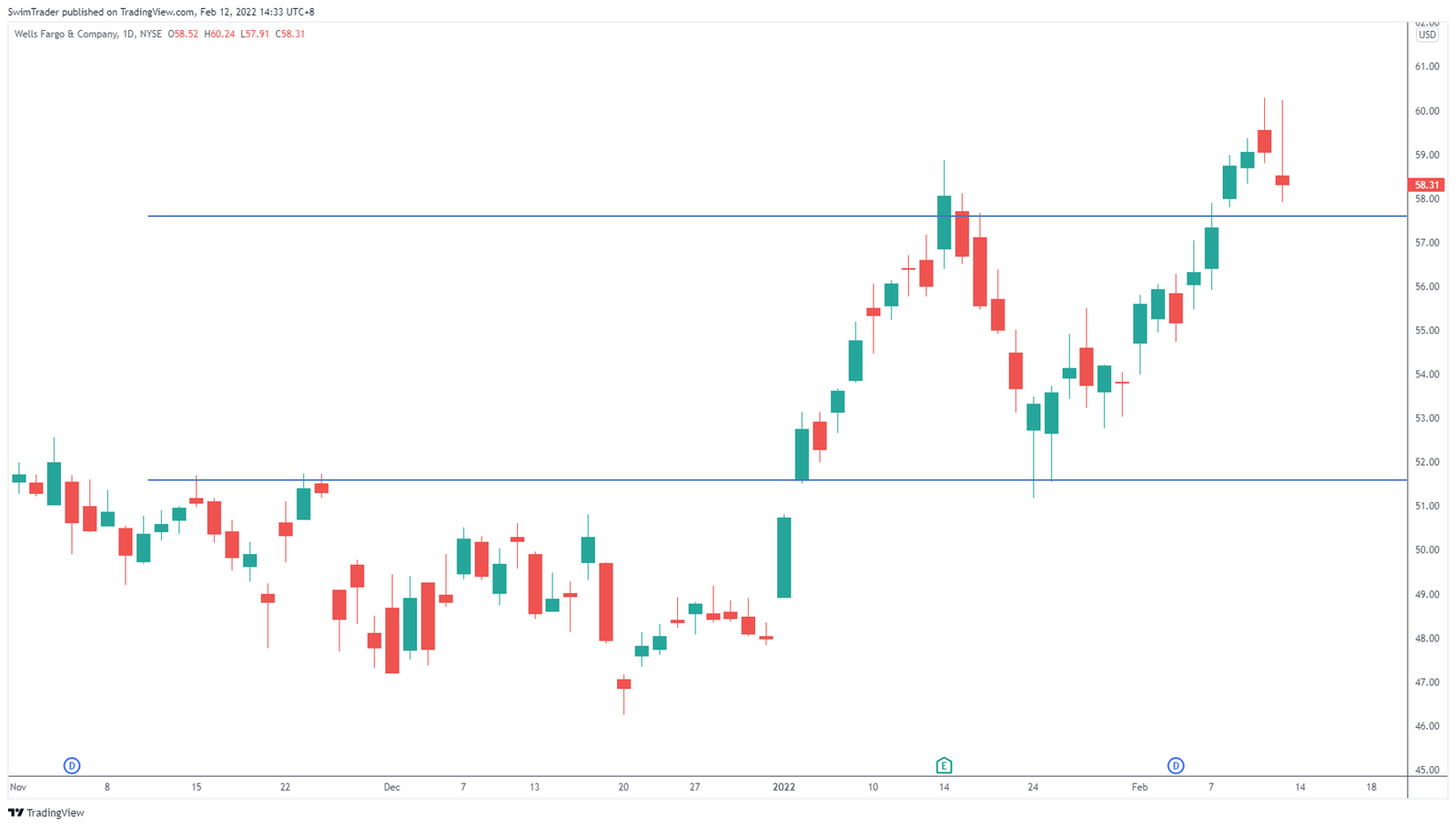 As we are looking to capture a quick and explosive move of WFC, I wouldn't want to see the share price of WFC to pull back to below $57. 
Therefore, WFC isn't ripe for a buy yet. We need a few more days of observation. 
When should you buy WFC then?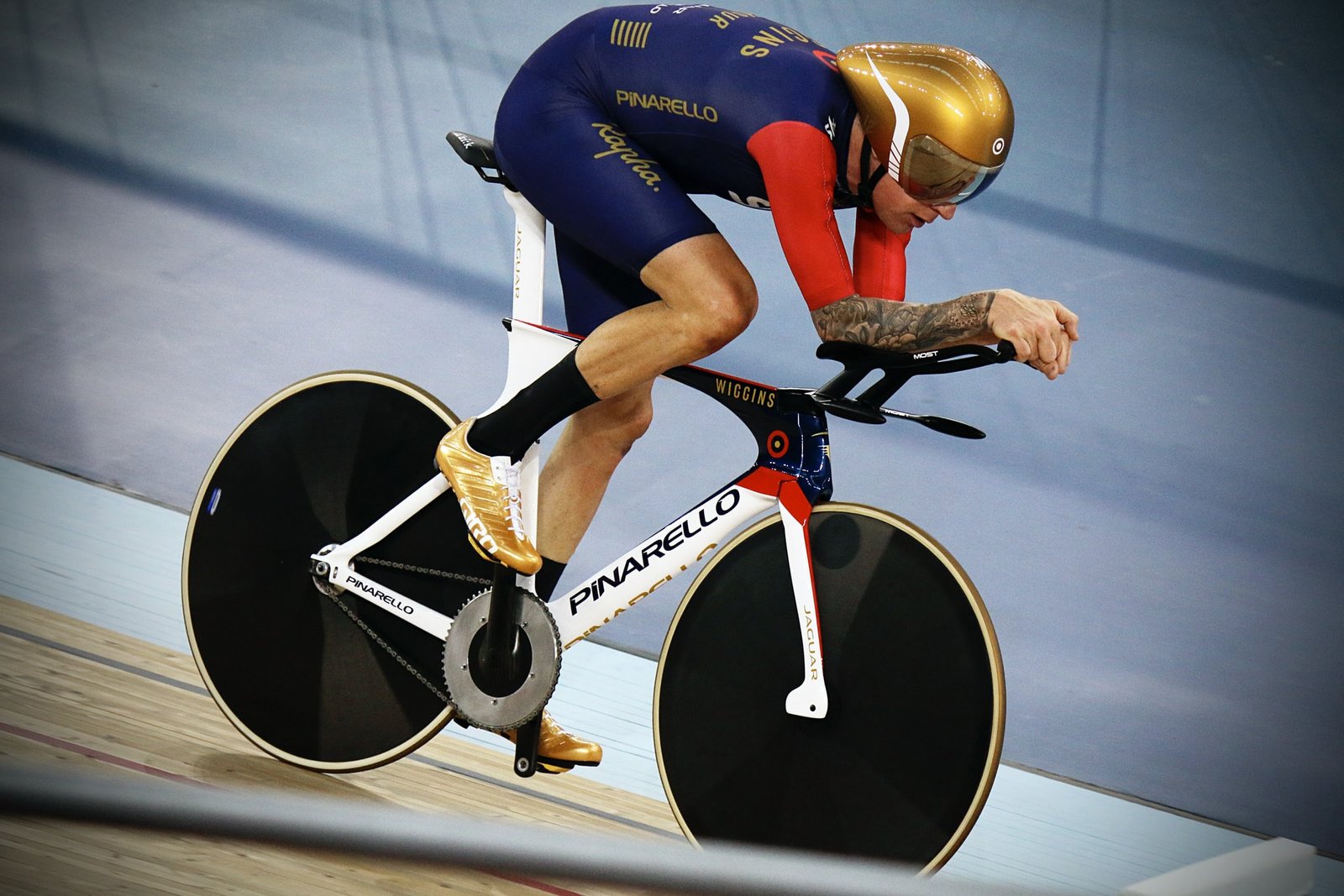 Your buying price will be discretionary to adapt to the price movement of WFC. Hence I've created an e-course with examples to share this strategy with precision and clarity – The Art Of Explosive Profits (AEP for short). 
You'll be coached on how to search for strong stocks like WFC instead of relying on hear-say.
You'll also become fluent in reading charts to shortlist stocks that are about to have an explosive move.
Finally, you'll learn how to identify the optimized entry and exit points to capture these explosive moves that you've been waiting for (in a safe manner, of course)! 
Have a look at the AEP and add this explosive trading strategy to your arsenal to seize more trading opportunities.
Why Is WFC The Stock Pick Of The Week?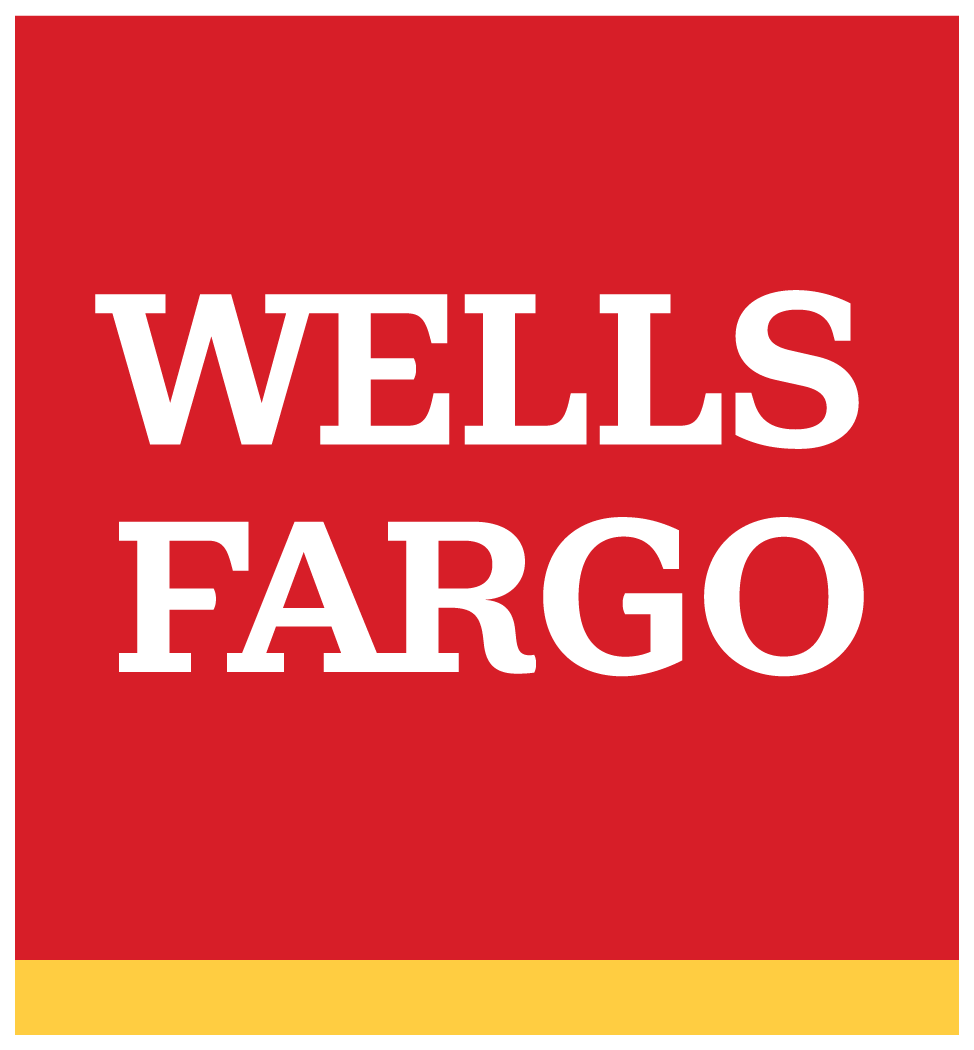 As the S&P 500 futures shed 1.5% last week, WFC gained a whopping 3.4%. This outperformance isn't an outlier too.
Each up move is explosive, ranging from 6.45 to 20.35%, in the past 5 months. This is no easy feat given that the market capitalization of WFC is $225b.
The chart of WFC looks great. Using the AEP framework and strategy, the time to buy WFC could be very near. 
However, you'll need to know that I'm not a financial advisor, so please treat this article as education. Have fun conducting your research and I'd love to hear your thoughts in our Facebook Group.  
Here's What You Can Do To Improve Your Trading Right Now:
#1 Join us in our Facebook Group as we can discuss the various ways of applying this by clicking here
#2 Never miss another market update; get it delivered to you via Telegram by clicking here
#3 Grab a front row seat and discover how you can expand your trading arsenal in our FREE courses (for a limited time only) by clicking here
Trade safe!