Unlike the stock pick for last week, this week's stock pick brings life.
Its products nourishes crops that feed the world. This company is also a manufacturer of products for clean energy.
It's one of the largest listed companies in this industry in the world, with a market capitalization of more than $14b.
This company is none other than CF Industries. Are you ready to dive in and analyze its stock (CF)?
Big Picture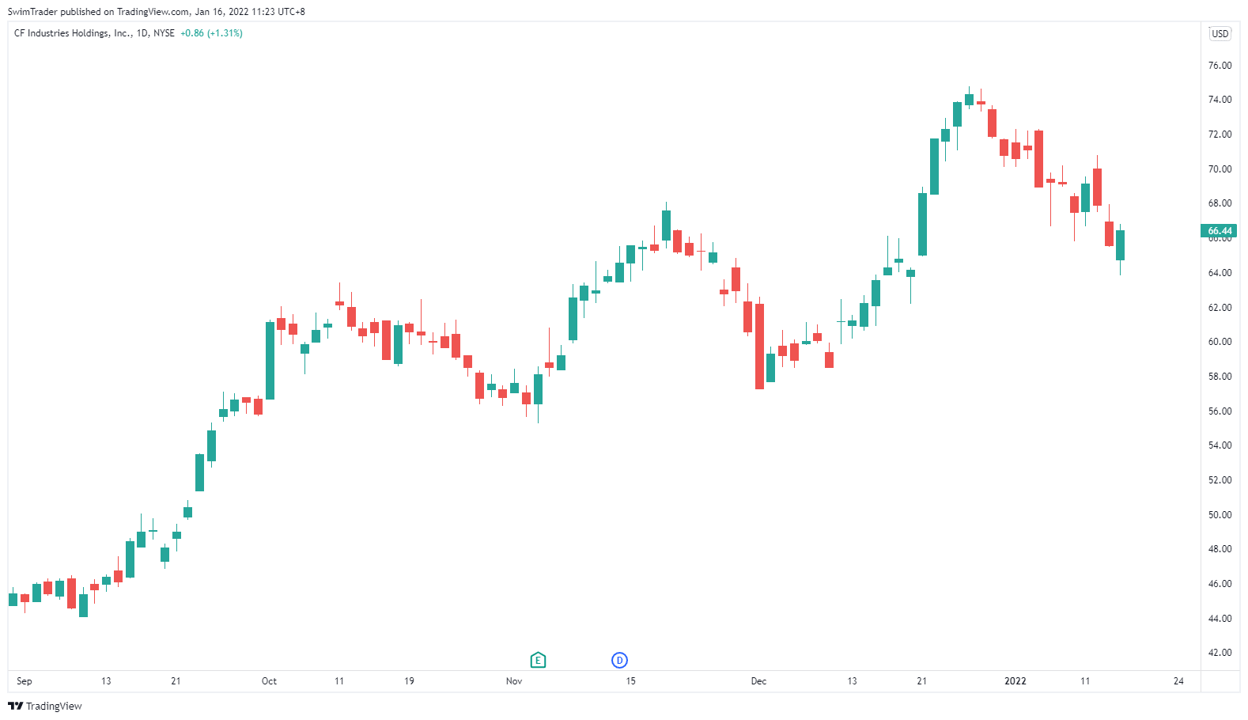 What can you tell from the chart of CF?
Good observation!
Prices of CF tend to shoot and then rest or drop for a few weeks before shooting again. The sharp rise in price is evident in mid Sep 21 to Oct 21, again in early Nov 21 to late Nov 21, and once more in mid Dec 21 to late Dec 21.
Is the price of CF about to shoot once again?
I know you're super excited. Let's analyze CF one step at a time ya?
The next step is to zoom out and identify the key price levels of CF. Let's jump in to that!
Key Price Levels
Zooming out further, we can see that CF is in a powerful uptrend from Sep 21. This can be seen from the green uptrend line.
Curious on how to draw excellent trendlines to predict the market accurately? This article is just for you!
With the trendline confirmed, let's switch our attention to its key price levels. Aren't those horizontal lines support and resistance lines?
Yes, they are!
But please think of support and resistance as price zones instead of absolute lines.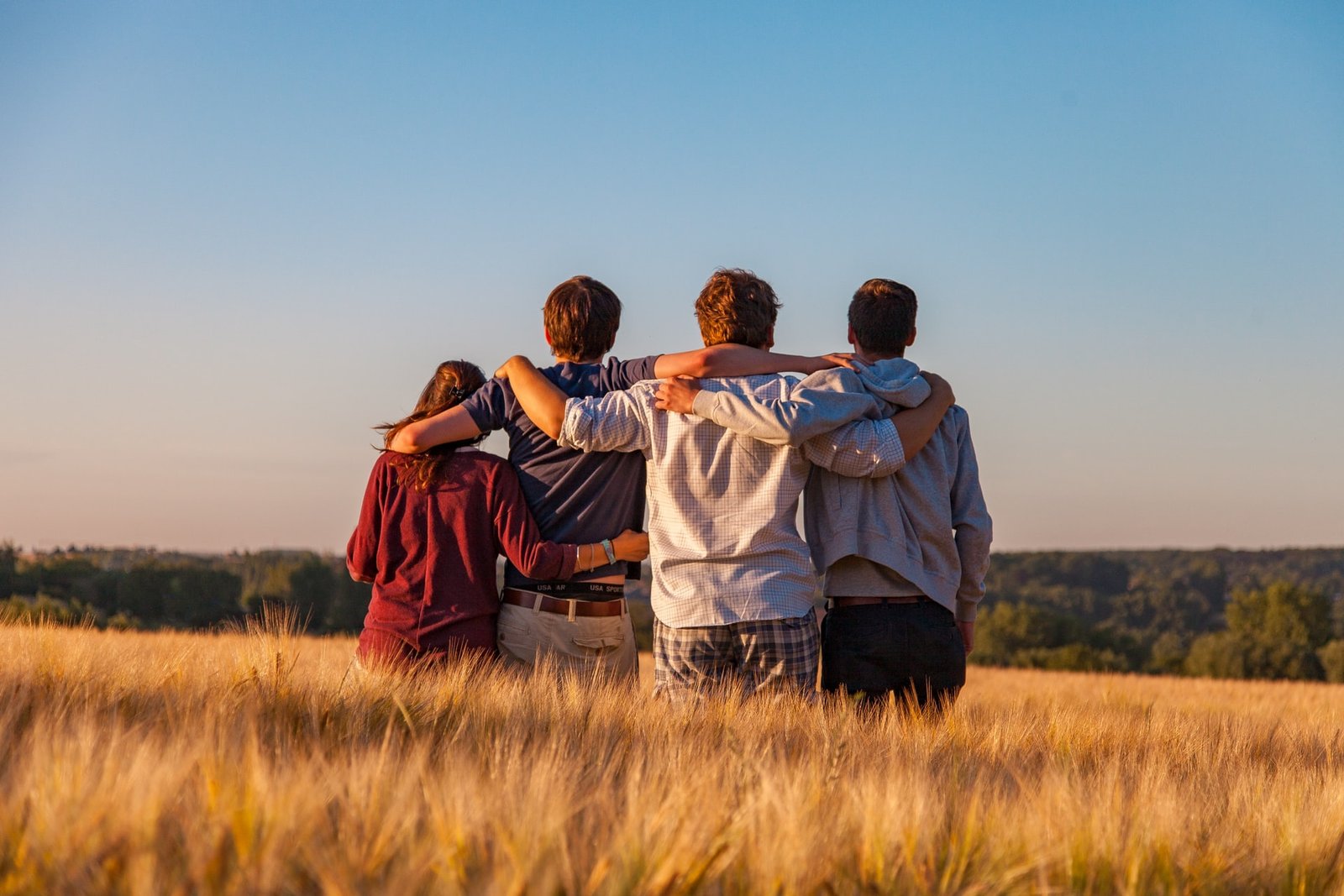 Support and resistance zones are significant as market participants use them to gauge if a stock is cheap to expensive to be bought at this moment. Hence, support and resistance are also know as key price levels.
We can see an immediate support zone at $66, with a further support zone at $61. There's an immediate resistance zone at $70, and another resistance zone at $74. These are the key price levels to watch for the coming few days.
Now that we have confirmed that CF is in an uptrend and identified its key price levels, can you guess what the next step is?
CF's internals. Let's have a look!
Technically Speaking
What clues can we glean from the 3 momentum indicators?
The values of all 3 momentum indicators are low, much closer to their oversold region. This indicates that there's a higher chance for the prices of CF to shoot in the near term.
Because trading is a business, where you'll want to be profitable in the long run, it'd be wise and prudent to think of possible scenarios.
What are the likely scenarios?
CF continues to drop, dropping to its immediate support zone at $66
CF shoots for its immediate resistance zone at $70 and gets rejected, heading back to its immediate support zone at $66
The next uptrend wave comes and CF shoots past its immediate resistance zone at $70, defying gravity to reach its next resistance zone at $74 
Which scenario do you think is more likely? 
I may sound like a broken tape but this is critical to be a profitable trader – your stop loss level. 
Having a stop loss level is like having a safety net to protect your trading capital from an adverse price movement. Adverse price movements can be caused by political, economic, social unrest, market outlook, and more. Since none of us can truly foretell the future, it's wise to place a stop loss level to live to trade another day. 
And I have discovered the indicator to help you do just this. 
Why Is CF The Stock Pick Of The Week?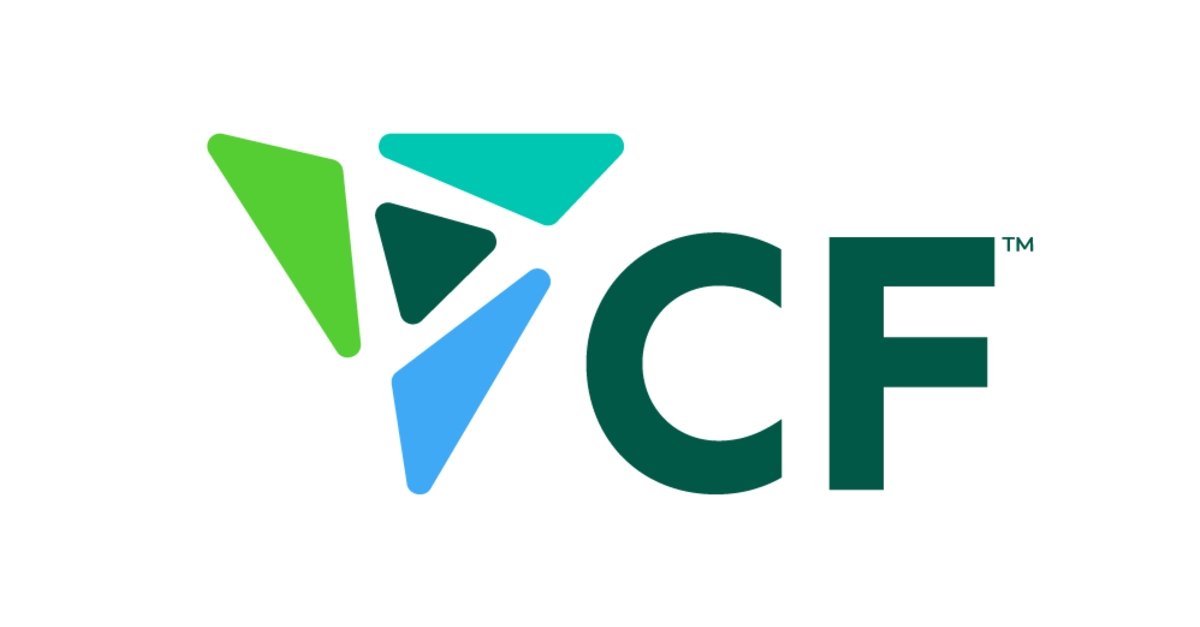 Similar to the last week's stock pick, CF is also in a defensive industry as we need food and energy regardless of the state of the economy. With the increased volatility in the US stock market, it's a good idea to look at defensive stocks. 
The technicals and internals of CF are healthy, giving us an added advantage.
After analyzing CF, I think that CF is likely to move upwards towards its immediate resistance zone at $70. This puts Scenario 2 as the most likely scene to play out in the coming days. 
However, you'll need to know that I'm not a financial advisor, so please treat this article as education. Have fun conducting your research and I'd love to hear your thoughts in our Facebook Group.  
Here's What You Can Do To Improve Your Trading Right Now:
#1 Join us in our Facebook Group as we can discuss the various ways of applying this by clicking here
#2 Never miss another market update; get it delivered to you via Telegram by clicking here
#3 Grab a front row seat and discover how you can expand your trading arsenal in our FREE courses (for a limited time only) by clicking here
Trade safe!