Diabetes. 
Did you know that diabetes is 1 of the top causes of death globally? 
According to the World Health Organization (WHO), diabetes is the 8th leading cause of death globally!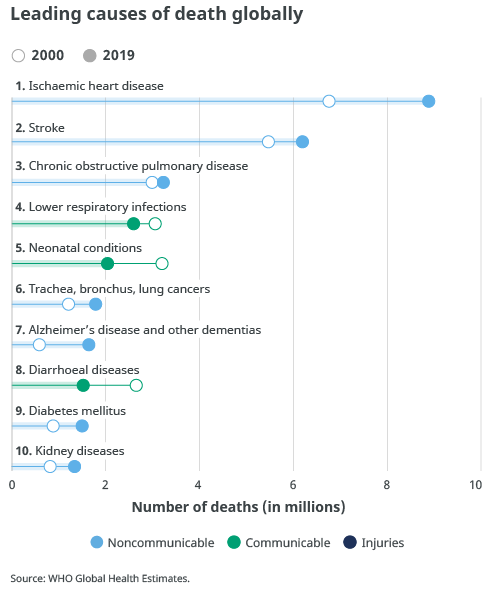 Source: who.int/news-room/fact-sheets/detail/the-top-10-causes-of-death
I'm going to further reduce my sugar intake.
This week's stock pick is a company who provides medical devices and solutions to people with diabetes – DexCom.
Shall we examine the performance of its shares? 
Performance Of US Stock Market vs DexCom (DXCM)

As always, before we examine the share performance of any company, you're highly encouraged to analyze the performance of the S&P 500 futures. 
The S&P 500 futures firmly remains bearish. 
After a brief 2 month rally from mid-Jun 2022 to mid-Aug 2022, the S&P 500 futures fell hard before consolidating. 
How did it perform last week? 
The S&P 500 futures enjoyed a bullish week, rising by more than 4.4%!
It's a much welcomed move which saw the share price of many companies rise alongside. 
With this context, let's have a look at the performance of DexCom's share price.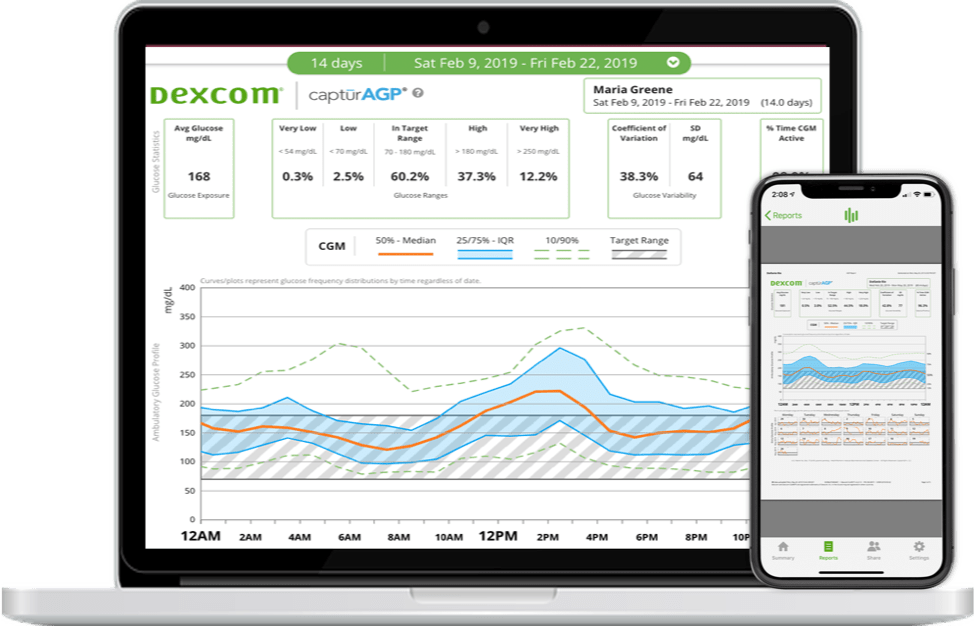 Source: dexcom.com/apps
Since June 2022, its share price has rallied.
This rally continued and a new uptrend was formed. 
Hang on a minute. 
I know that you have your eyes focused on its past week's performance. It was bearish. 
Despite last week's weaker performance, the performance of DexCom's shares is a lot stronger than the overall US stock market. 
Understanding this, let's proceed to the next section where we find out if DexCom is indeed a good candidate for a swing trade.  
How Explosive Is DexCom (DXCM)?
An all important question to ask when considering a swing trade is whether the stock enjoys explosive price movement for an effective deployment of your trading capital. 
Hence, you'll want to measure all the up moves of DexCom's shares.
From the chart above, you can tell that there are 7 powerful and explosive up moves that the shares of DexCom has enjoyed in the past 5 months. 
The largest up move measures 30% while the smallest up move measures 10.5%. Considering the fact that DexCom boasts a market capitalization of more than $37b, the magnitude of its up moves is highly impressive!
Ok, this stock qualifies for a swing trade.
Should you trade it now? 
To answer this question, let's identify its key price levels.
Key Price Levels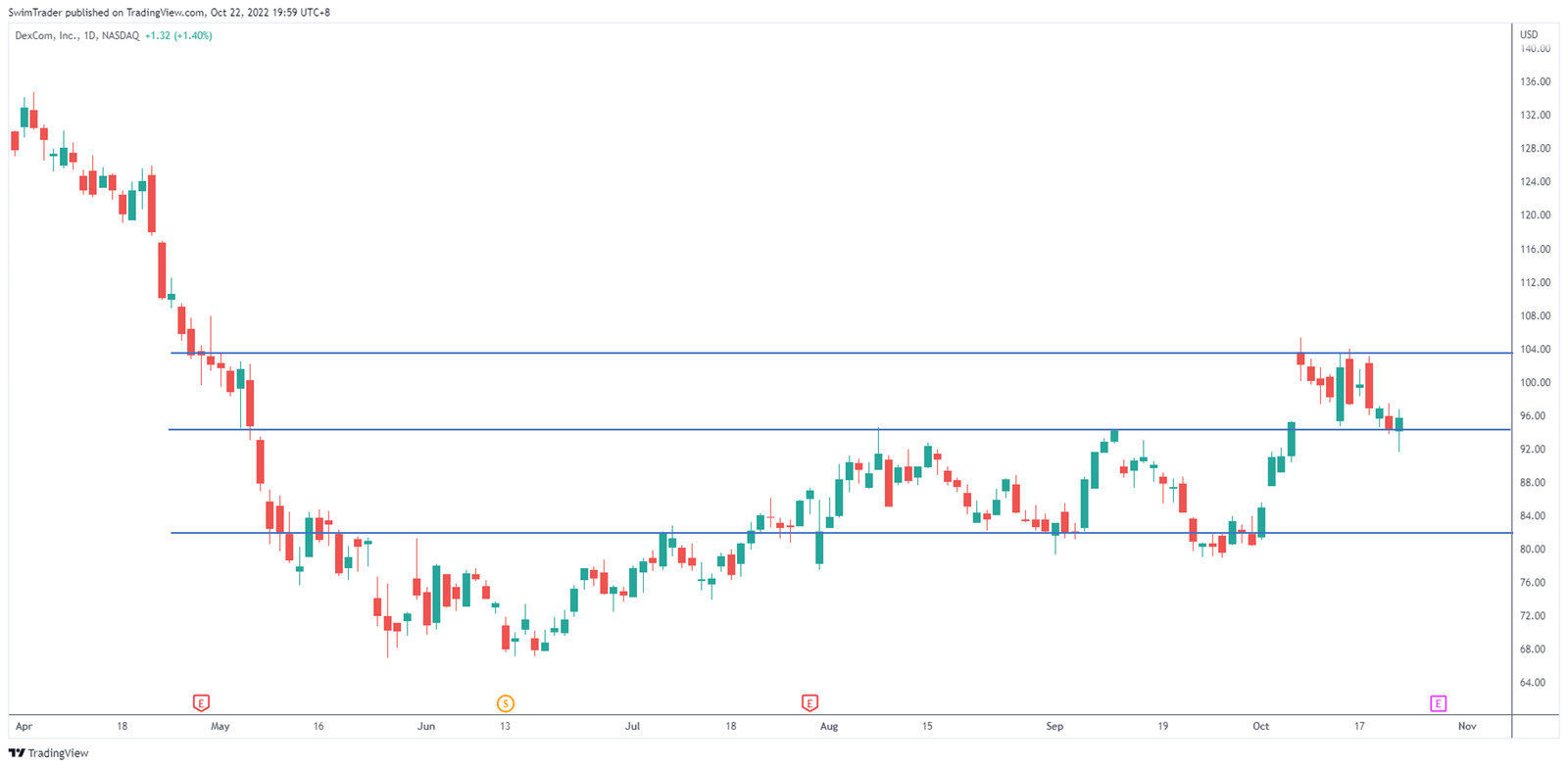 Key price levels shed light on possible turning points for DexCom's share price. 
Yes, these key price levels are also known as support and resistance zones. 
Having identified its key support and resistance zones, you can tell that the share price of DexCom is resting nicely on its support zone of around $94. 
Prior to that, the share price of DexCom has risen to $104 and got resisted at that price area. 
As its share price is sitting nicely at its support zone, I'll be paying closer attention to this stock. 
The Strategy You Can Use To Trade DexCom (DXCM)
After comparing the performance of DXCM with the broader US stock market, determining if DXCM has experienced explosive up moves, and identifying its key price levels, it's time to talk strategy. 
To stay in business, you must know your entry, profit taking, and stop loss levels in every trading strategy. Yes, trading is a business, which means that your strategy must be well thought out.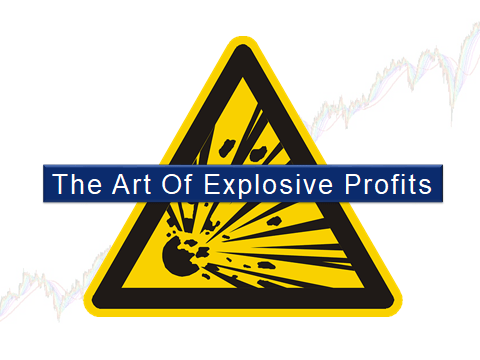 Using The Art of Explosive Profits (AEP) framework, I'd like to see DXCM rise a little more before considering an entry.
As the name implies, you'll be looking to consistently catch an explosive move in a short period of time.
Instead of relying on news and hearsay, the AEP course will teach you how to look for strong stocks like DXCM.
You'll also learn how to read charts and identify stocks that are about to make a big move.
Finally, you'll learn how to identify the optimal entry, stop loss, and take profit levels to capitalize on these explosive moves (in a safe manner, of course)!
Have a look at the AEP framework and incorporate this explosive trading strategy to your arsenal to capitalize on more swing trading opportunities.
Why Is DexCom (DXCM) The Stock Pick Of The Week?
Source: dexcom.com
The S&P 500 futures had a bullish week, but is still very weak overall. This is in stark contrast with DXCM. 
Although DXCM performed poorly last week, it is in a strong uptrend overall. 
DXCM has shown that it is highly capable of producing explosive up moves with the largest measuring 30%!
Furthermore, DXCM is sitting at a sweet spot, on its support zone at ~$94. This makes me drool as an opportunity looks to be here real soon for a quick swing trade!
While I await the opportunity, please keep in mind that I'm not a financial advisor, so please treat this as edutainment and conduct your own research.
Lastly, all photos and images are from unsplash.com, pexels.com, pixabay.com, and tradingview.com.
Here's What You Can Do To Improve Your Trading Right Now:
#1 Join us in our Facebook Group where we discuss the various ways of applying this by clicking here
#2 Never miss another market update; get it delivered to you via Telegram by clicking here
#3 Grab a front row seat and discover how you can expand your trading arsenal in our FREE courses (for a limited time only) by clicking here
Trade safe!