It'll be 10.10 in a week's time!
And it'll be 11.11 soon, followed by Black Friday, and Cyber Monday. 
The end of year is here.  
Have you taken your leave or booked your year end holiday? 
While you plan for your vacation or leave, factories are ramping up production to meet global demand.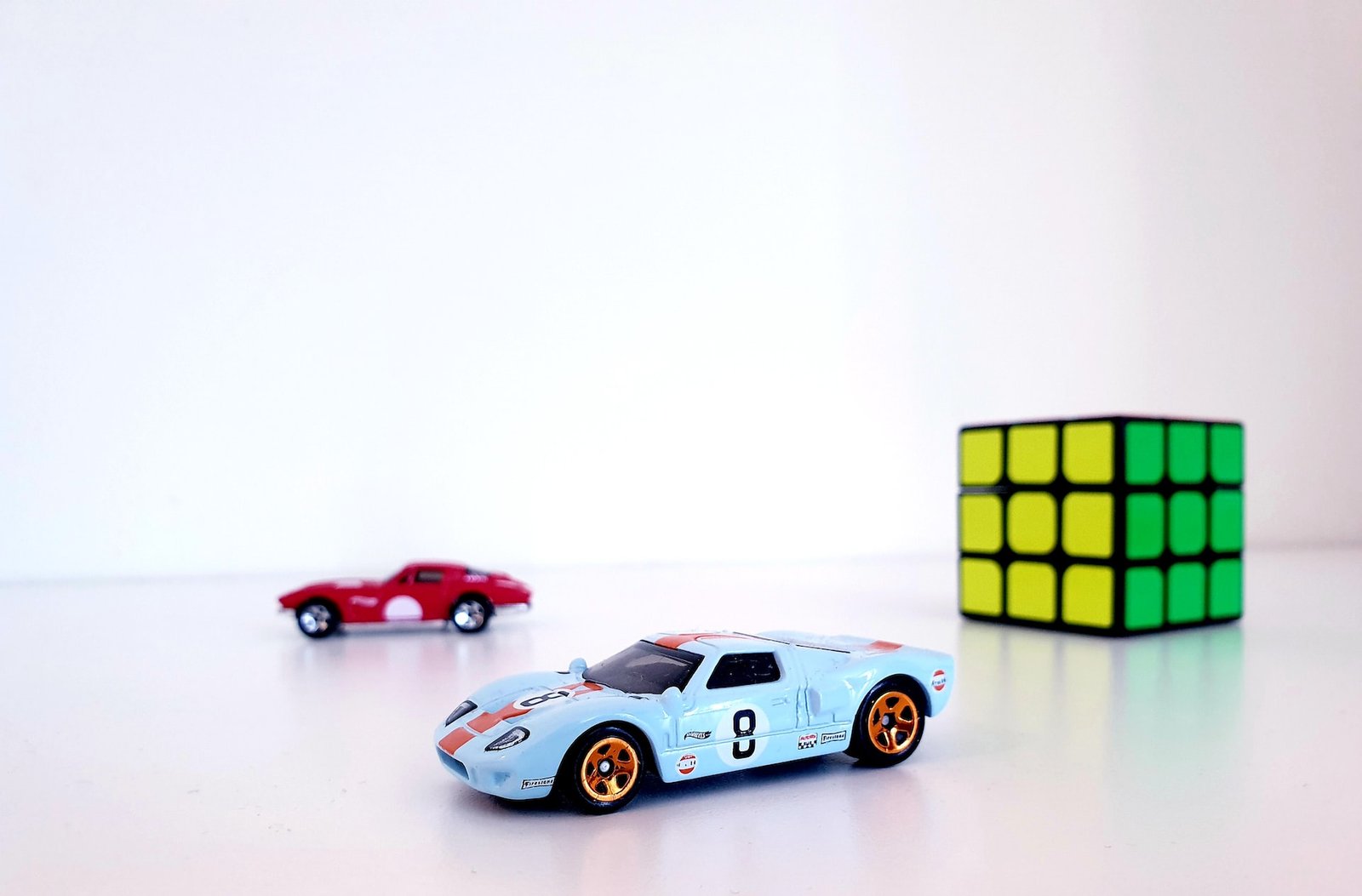 Though this stock isn't in the manufacturing industry, it could benefit from the year end shopping spree that many participate in, including yours truly. 
This company is in the e-commerce industry, and it's none other than Pinduoduo.
Let's find out why Pinduoduo is my stock pick of the week, shall we? 
Performance Of US Stock Market vs Pinduoduo
It was another bearish week for the S&P 500 futures. A relief bounce took place early in the week, but that didn't stop the market from sliding further. 
Year-to-date, more than 24% has been shaved from the S&P 500 futures. This downtrend doesn't seem to be stopping anytime soon. 
On the flip side, the share price of Pinduoduo has been rising steadily. 
Last week, its share price went into a sideways consolidation after a pullback. 
Overall, it's clear that the performance of Pinduoduo is much stronger than the S&P 500 futures. 
However, this does not make Pinduoduo a stock to which you should pay close attention. Let's see if its stock performance has been explosive before adding it to your watchlist for a swing trade.
How Explosive Is Pinduoduo?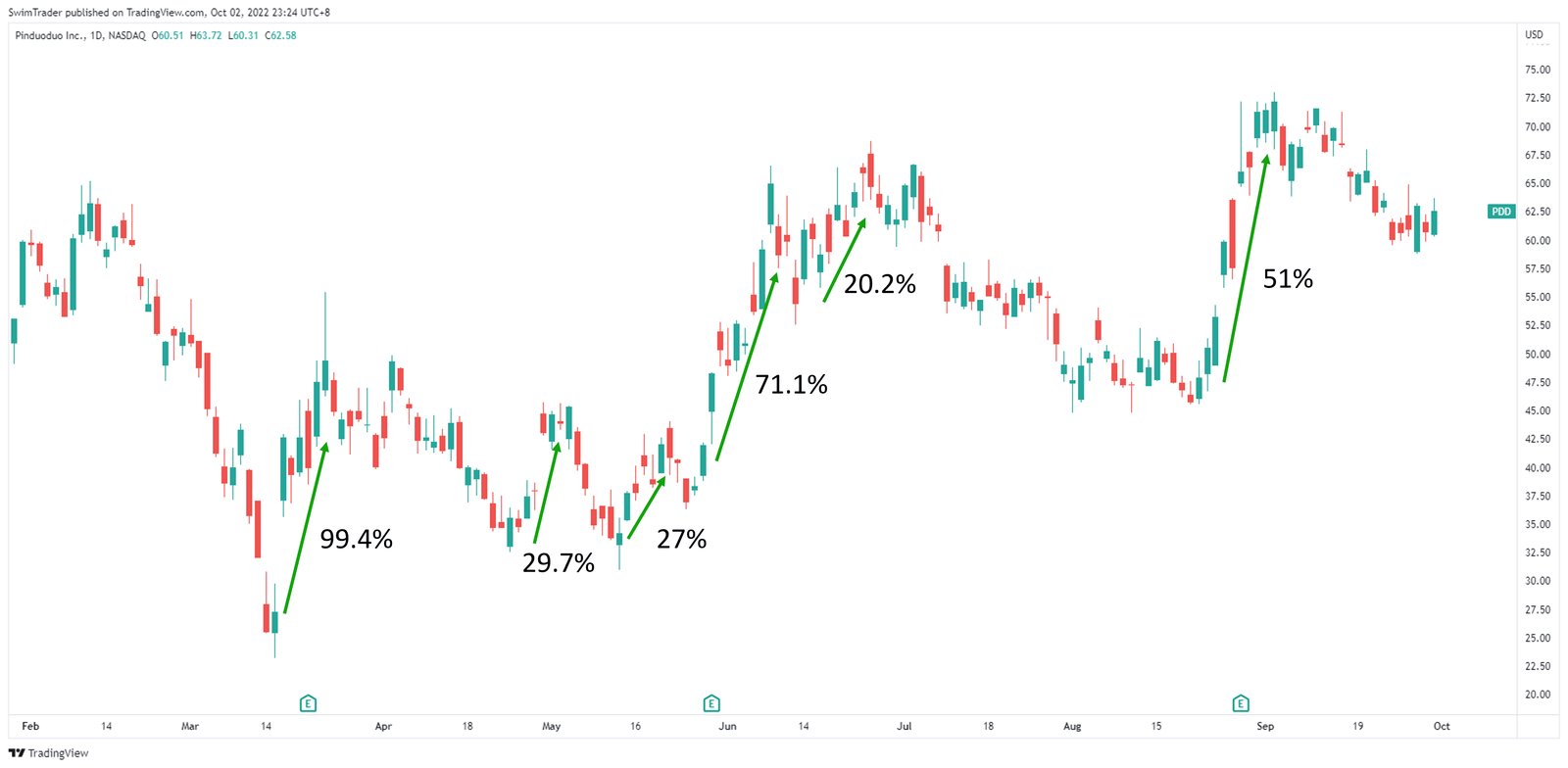 No, there's no typo error. 
Shares of Pinduoduo have skyrocketed by 99.4% in Mar 2022. 
In the past 8 months, the share price of Pinduoduo has experienced 6 highly explosive up moves. This is made even more significant knowing that its market capitalization measures $79b!
And that's not all! 
With the S&P 500 futures having declined for more than 2 weeks, a rally is highly likely to happen in the coming days or weeks. 
What can you infer from this? 
A rising S&P 500 futures will lift the prices of most stocks. 
Does this mean that you should rush in to buy shares of Pinduoduo for a swing trade now? 
Let's identify its key price levels to provide us with the answer. 
Key Price Levels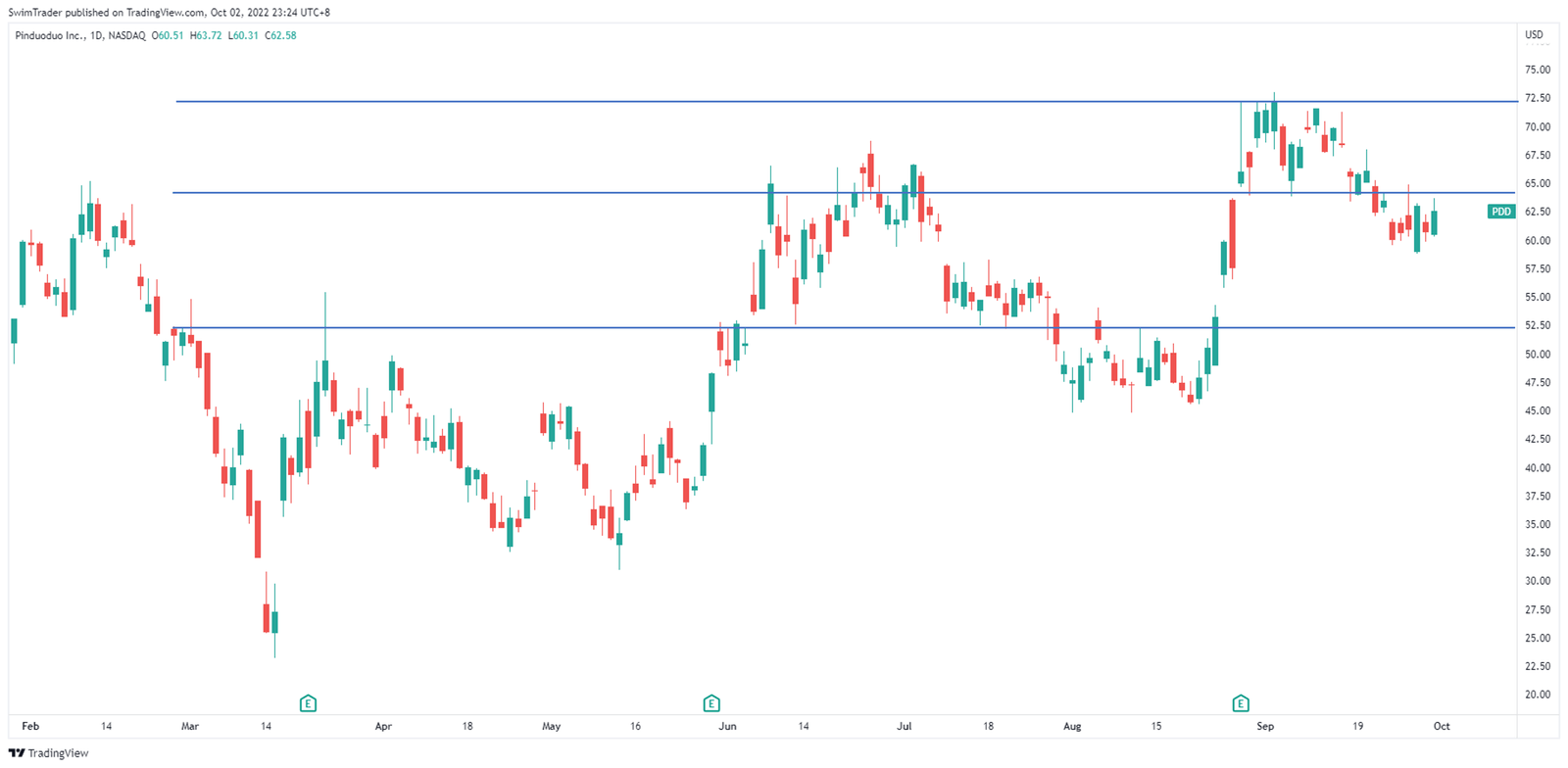 From the daily chart of Pinduoduo above, you can see 1 support and 2 resistance zones. 
An immediate support zone can be found around $52.50 while an immediate resistance zone can be found at around $65. 
Higher up, a resistance zone is situated around $72.50. 
Knowing that the S&P 500 futures is likely to rise in the near term, and that a rising S&P 500 futures lifts the price of most stocks, it's likely to see the share price of Pinduoduo overcome its immediate resistance zone at around $65. 
Therefore, I'll be keenly watching and waiting for the $65 zone to be breached before considering my move for a swing trade. 
The Strategy You Can Use To Trade Pinduoduo (PDD)
After comparing the performance of PDD to the broader US stock market, determining if PDD has experienced explosive up moves, and identifying its key price levels, it's time to talk strategy. 
To stay in business, you must know your entry, profit taking, and stop loss levels in every trading strategy. Yes, trading is a business, which means that your strategy must be well thought out.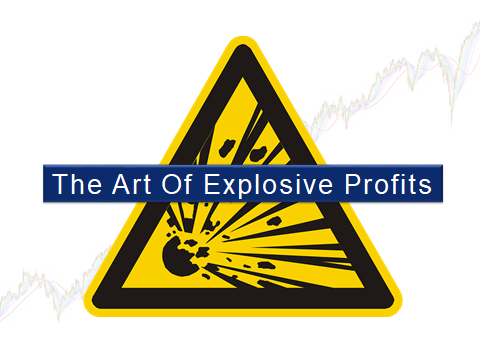 Using The Art of Explosive Profits (AEP) framework, I'd like to see PDD break out of $65 and hold up before considering an entry.
As the name implies, you'll be looking to consistently catch an explosive move in a short period of time.
Instead of relying on news and hearsay, the AEP course will teach you how to look for strong stocks like PDD.
You'll also learn how to read charts and identify stocks that are about to make a big move.
Finally, you'll learn how to identify the optimal entry, stop loss, and take profit levels to capitalize on these explosive moves (in a safe manner, of course)!
Have a look at the AEP framework and incorporate this explosive trading strategy to your arsenal to capitalize on more swing trading opportunities.
Why Is PDD The Stock Pick Of The Week?

Source: pinduoduo.com
PDD has been quietly climbing while most of its peers are experiencing a bear market. 
As it climbs, it has also experienced multiple hugely explosive up moves, the largest being 99.4% in Mar 2022, and the smallest being 20.2% in Jun 2022. This is magnificent, at the very least! 
Given that the overall S&P 500 could face a rally in the coming days, PDD should get an added boost. This suggests that a chance to participate in its next up move is nearly here. 
While I await the opportunity, please keep in mind that I'm not a financial advisor, so please treat this as edutainment and conduct your own research.
Lastly, all photos and images are from unsplash.com, pexels.com, pixabay.com, and tradingview.com.
Here's What You Can Do To Improve Your Trading Right Now:
#1 Join us in our Facebook Group where we discuss the various ways of applying this by clicking here
#2 Never miss another market update; get it delivered to you via Telegram by clicking here
#3 Grab a front row seat and discover how you can expand your trading arsenal in our FREE courses (for a limited time only) by clicking here
Trade safe!