This investor is nicknamed "Money Tree" in South Korea. It's easy to see why!
The investment management firm this person has founded in 2014 has about $42b in assets under management in 2021. 
Can you guess who this person is? 
This person is none other than Cathie Wood, the founder and CEO of Ark Invest.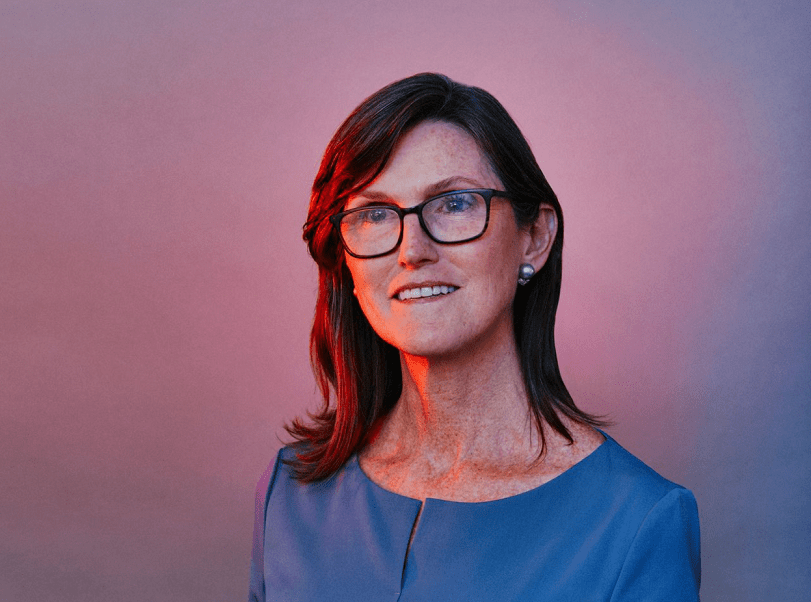 Ark Invest is managing 8 exchange-traded funds (ETFs) which it has created. The ARK Genomic Revolution ETF (ARKG) is one of them which shall take the spotlight today. 
Are you ready?
Big Picture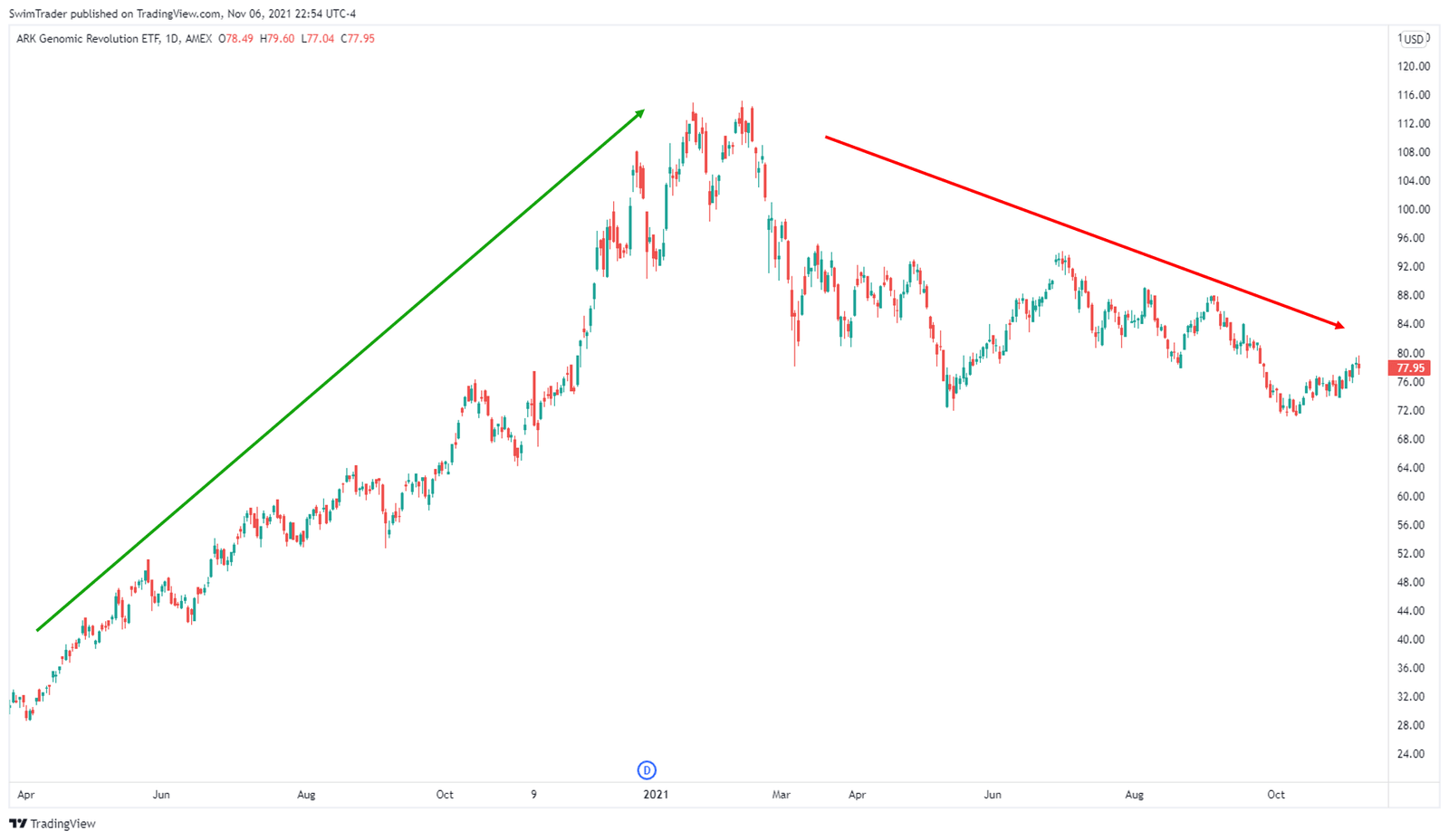 ARKG took off and gained 367% from late Mar 20 to mid Fed 21. That's slightly under 1 year! 
After peaking in mid Feb 21, prices of ARKG slumped by more than 37%. But I see something interesting.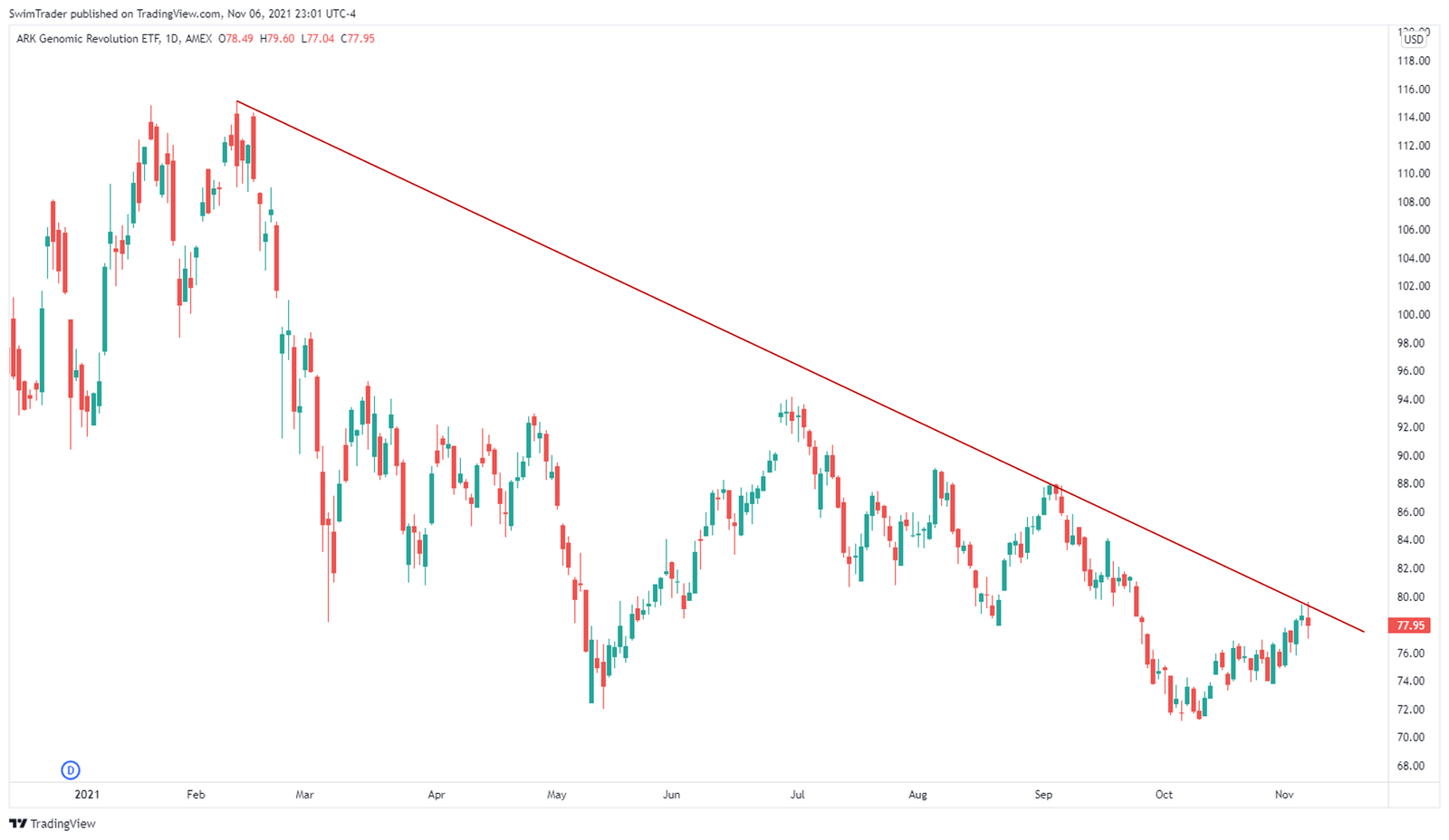 Zooming in, what do you see? Though ARKG is still in a downtrend, its price is testing its downtrend line. 
This is interesting to note as prices may break above the downtrend line and start moving upwards. Before any conclusion is made if the possibility of ARKG breaking its downtrend line, shall we have a look at its key price levels? 
Key Price Levels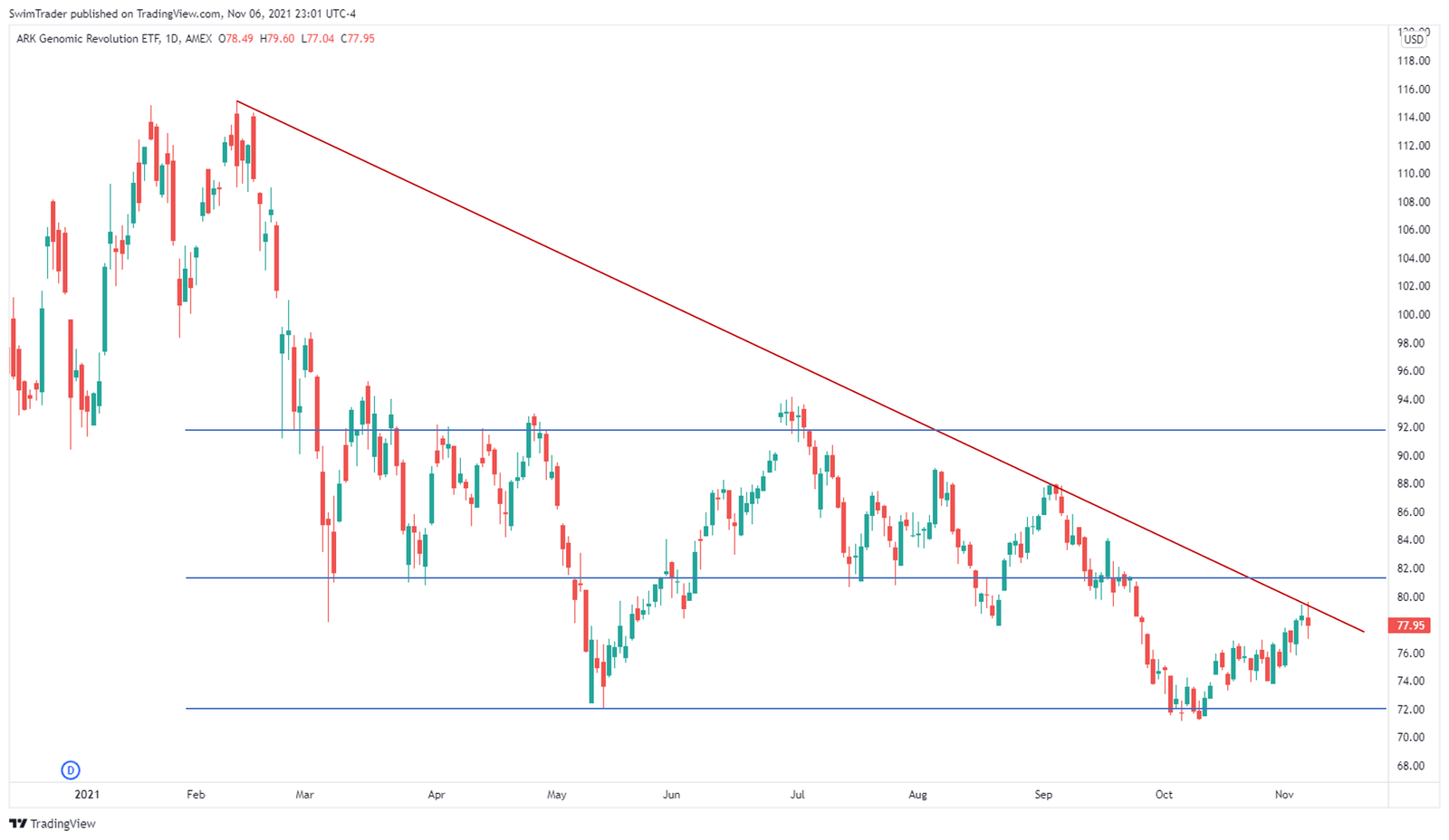 Trading is a game of chance and psychology. Therefore, we need tools to help us gain an advantage over the less informed. 
One such free tool is support and resistance. 
Plotting the support and resistance lines on the chart of ARKG, we can tell the key price levels. Psst, don't let those lines fool you because support and resistance are price zones instead of a definite line. 
With that understanding, there's a support zone at $72. There are 2 immediate resistance zones at about $81 and $92.
Its downtrend line and support and resistance zones help us infer if there's a high chance of prices turning either way. From what we are seeing, the downtrend is likely to continue, pushing prices closer to its support zone at $72. 
Let's add 3 momentum indicators and see if they suggest the same outcome!
Technically Speaking
The shaded area of each of the 3 momentum indicators are their neutral zone. The top most momentum indicator is its neutral zone while the other 2 indicators are in their overbought zone (above the shaded area).
With 2 indicators being in their overbought zone, this strongly suggest that the price of ARKG is overstretched and may decline in the coming days. 
Oh hang on a minute, this also means that prices of ARKG should be respecting its downtrend line and head lower! Since there's a support zone at $72, there's a high possibility that the price of ARKG will find rest at $72.
As always, it's good to think of the possible scenarios:
ARKG respects its downtrend line and head lower to $72
ARKG flirts with its downtrend line and rises to $81 
ARKG breaks out of its downtrend line and dashes above $81, giving birth to a fresh uptrend
Which scenario do you think is likely to pan out?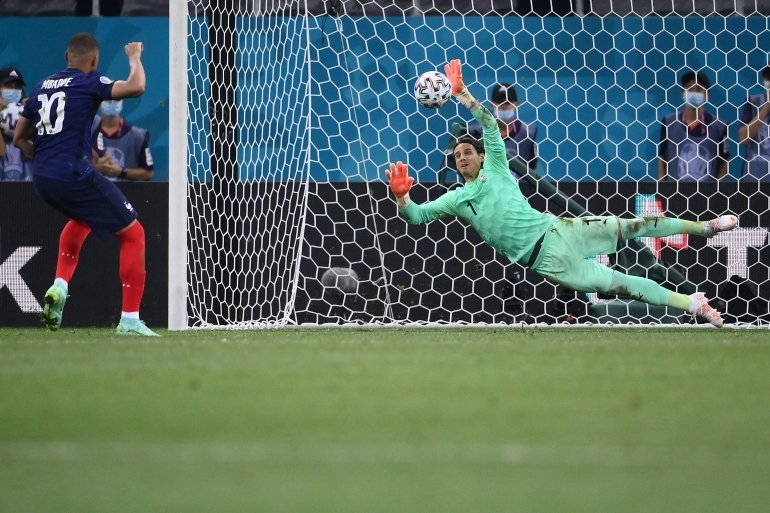 It's a good habit to work out your budget for each counter you buy and place a stop loss as a form of insurance. You won't want to play soccer without a goalkeeper, right? Besides, there's a free indicator which can identify a good area to place your stop loss at. Read all about it here!
Conclusion
I think that the price of ARKG will respect its downtrend line and drop for a couple more days. 
I'm also bullish in the biotech space, and I hope to see ARKG rally as hard as the S&P 500. 
However, I'm not a financial advisor. So, please do your own due diligence and understand the risks involved before trading. 
Here's What You Can Do To Improve Your Trading Right Now:
#1 Join us in our Facebook Group as we can discuss the various ways of applying this by clicking here
#2 Never miss another market update; get it delivered to you via Telegram by clicking here
#3 Grab a front row seat and discover how you can expand your trading arsenal in our FREE courses (for a limited time only) by clicking here
Trade safe!