"What a drastic change in temperature!" exclaimed a friend when we stepped out of the air-conditioned shopping mall.  
For the past 3 months, we've been enjoying the cooling weather as it would rain for days in a row. But this has stopped. 
If it weren't for this mild fever, I would've gone for a dip in the pool. 
As temperature around the world rises due to the change in season and global warming, I know that I'm not alone in wanting to cool down from a swim. 
And this week's swing trading opportunity, Pentair, is in the water solutions industry.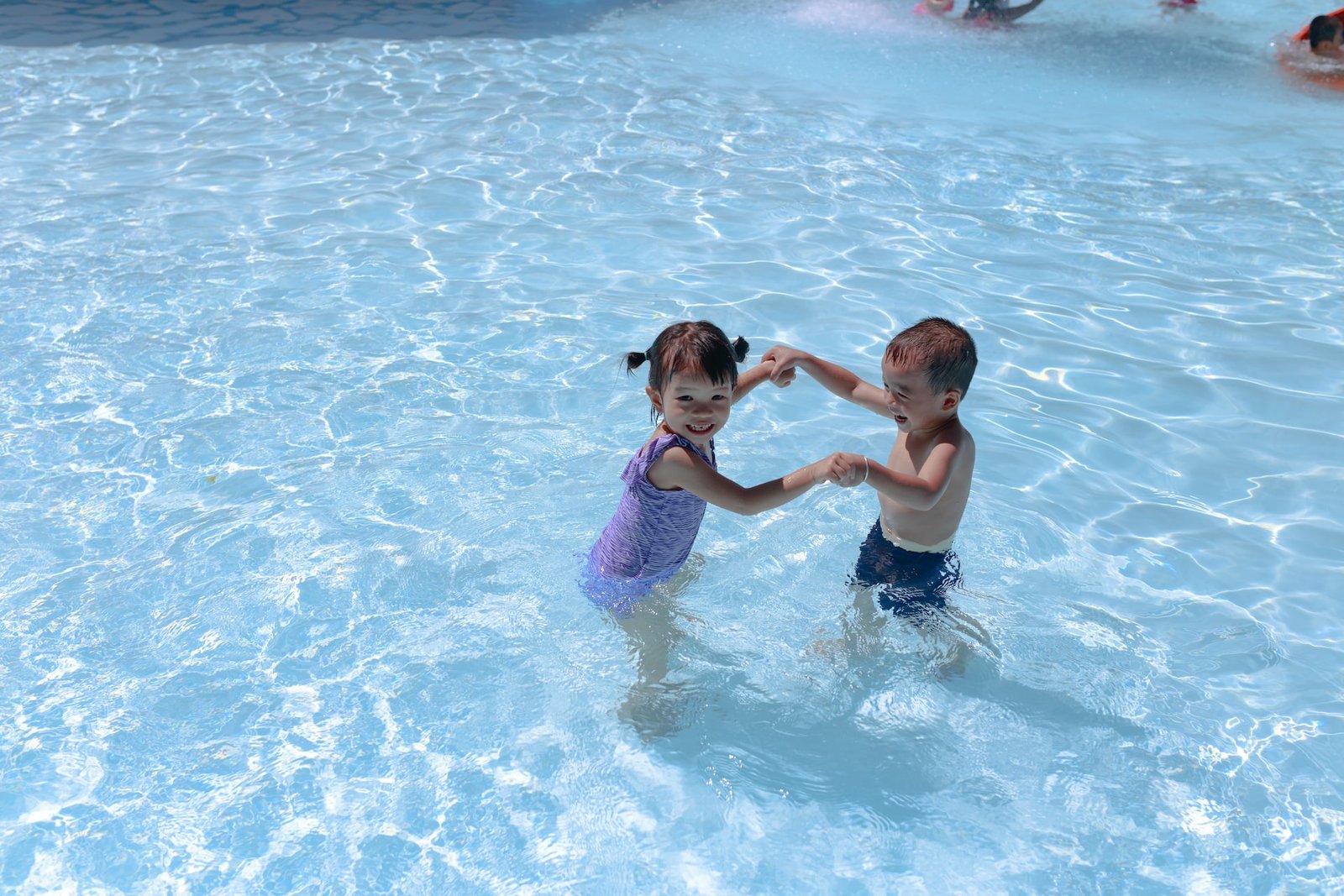 The company designs, manufactures, and sells swimming pool equipment and accessories, and provides filtration solutions to businesses and individuals.   
Before we go on a journey to analyze Pentair, let's have a quick review on last week's swing trading opportunity: Dynatrace.
Although the share price of Dynatrace had broken above $44 last week, it hadn't managed to stay above. 
According to The Art of Explosive Profits framework, there's no entry too. 
Ok, coming back to this week's swing trading opportunity: Pentair. 
Let's dive (pun intended) right in now! 
Performance Of US Stock Market vs Pentair (PNR)
What do you observe from the chart of the S&P 500 futures? 
The value of the S&P 500 futures has been in an uptrend since mid-Oct 2022. But this uptrend is more volatile as compared to the smooth uptrend we've experienced in 2021. 
This is significant because it's in volatile times that the truly lucky traders are differentiated from the experienced ones. 
In the past week, did the S&P 500 futures rise? 
Nope! 
It went sideways, being confined in a price range that's highlighted by the box in yellow. 
How did the shares of Pentair perform overall? 
Is the performance of its shares stronger than the overall US stock market (S&P 500 futures)?
Pentair's shares started to rise in mid-Oct 2022 together with the S&P 500 futures.
Its share price shot up vertically in mid-Nov 2022 and again in late Jan 2023. The magnitude of its rise is unbelievable and much larger than the S&P 500 futures'. 
You can conclude that Pentair's shares have outperformed the S&P 500 futures, an important conclusion for buying any stock for a swing trade.   
How Explosive Is Pentair (PNR)?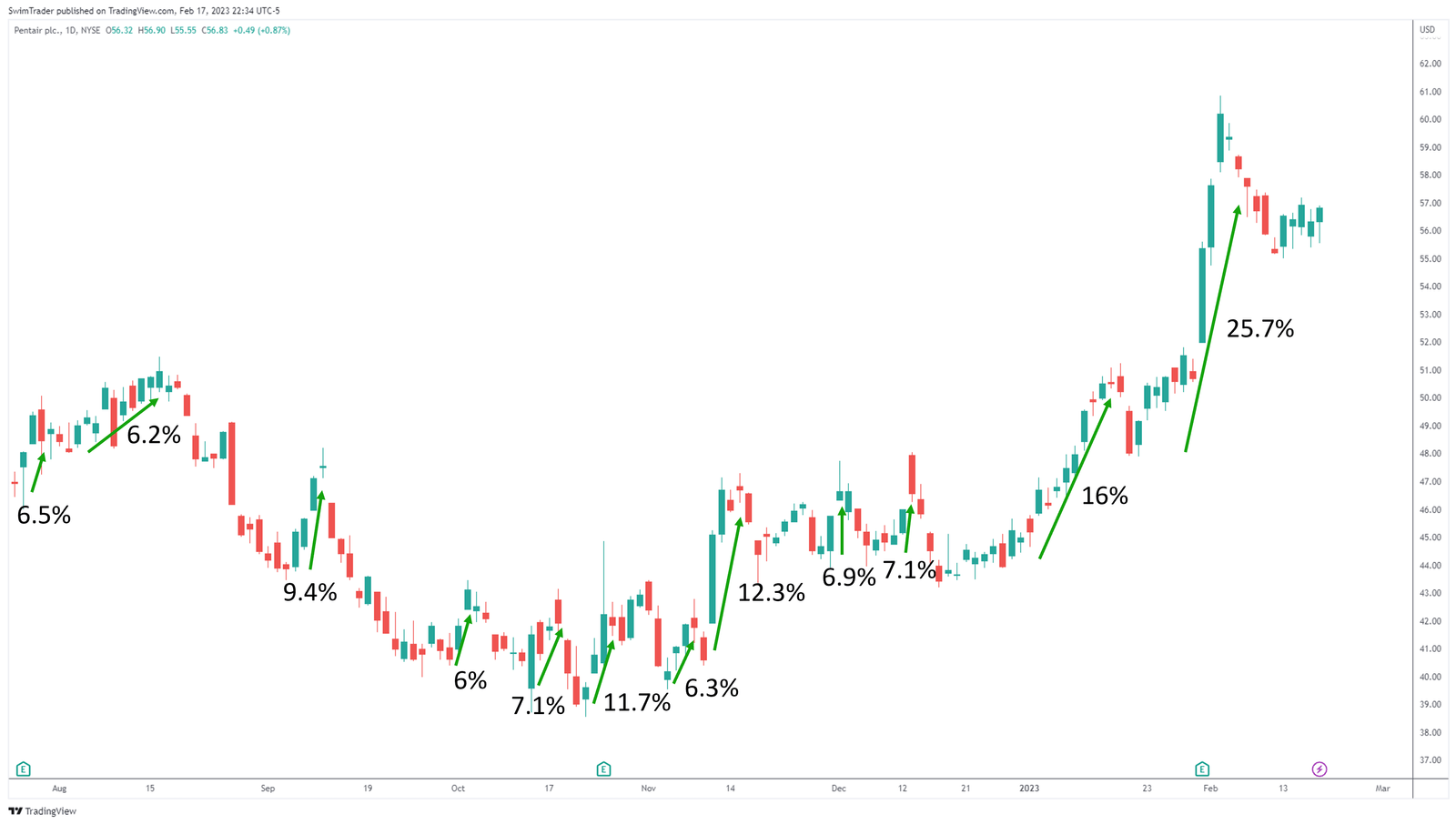 Given its magnificent rise from mid-Oct 2022, surely the up moves of Pentair's shares must be explosive? 
Let's measure them.
In the short span of 6 months, Pentair's shares have exploded in price 12 times! Each up moves measured between 6% and 25.7%, which is phenomenal when you consider its market capitalization of $9.3b. 
Great! 
The shares of Pentair fulfills this criteria.
Now, we can proceed to swim deeper to analyze whether the time to buy its shares for a swing trade is here by uncovering its key price levels. 
Key Price Levels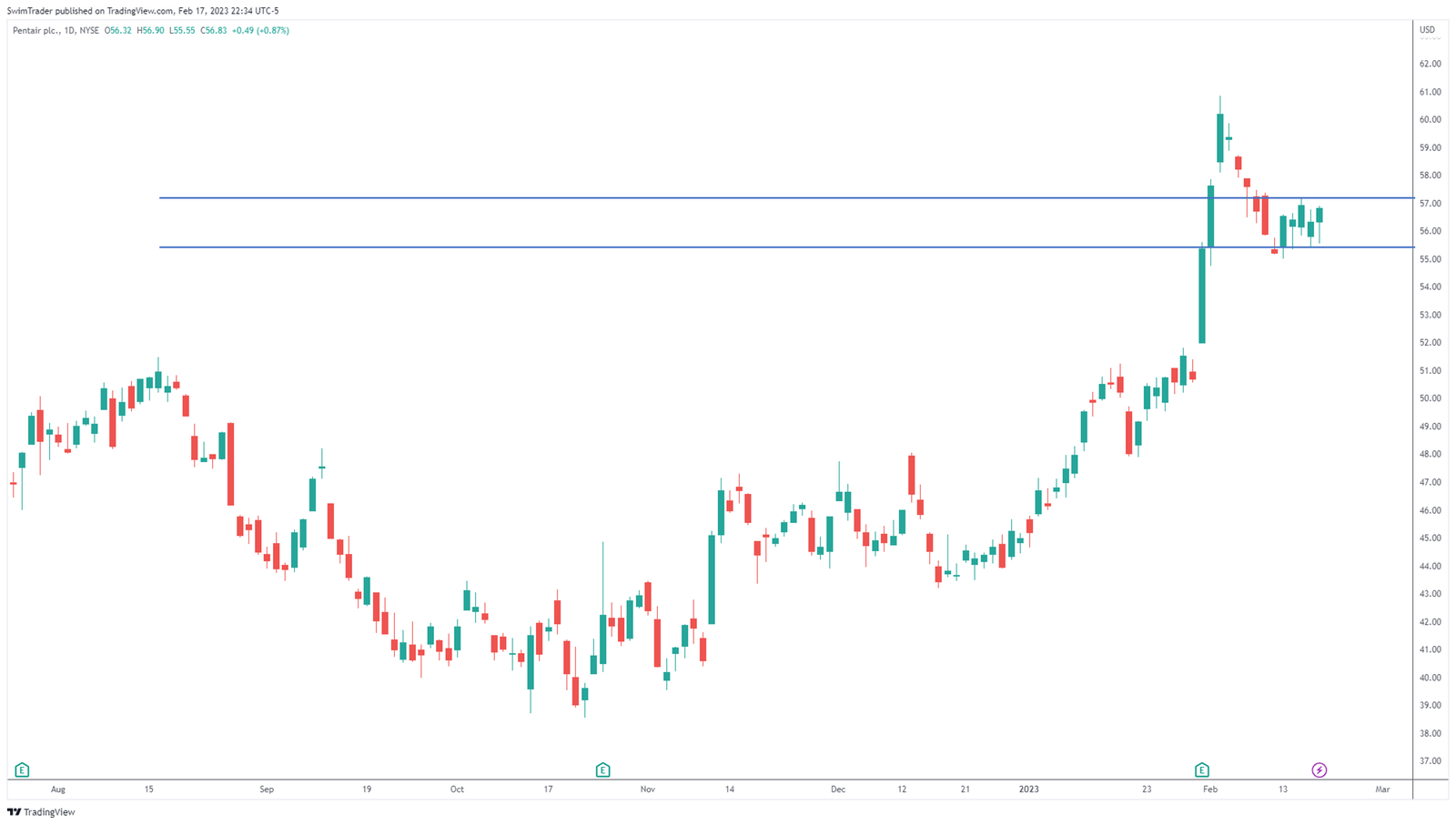 Key price levels tell you if the price of any counter is likely to turn. They are just like support and resistance zones where you'd want to avoid buying at resistance, while being more keen to buy at support. 
For the chart of Pentair, it can be difficult to spot its key price levels as they aren't that obvious. 
Referring to the chart, you can see that there's a support zone at ~$55.50, and a resistance zone at ~$57.20.
With its share price near its resistance zone, what will you be looking to do? 
Will you be looking to buy when its share price falls to ~$55.50 or breaks above $57.20?
I'll be looking for a buying opportunity if Pentair's share price can break above $57.20 based on The Art of Explosive Profits framework. 
The Strategy You Can Use To Swing Trade Pentair (PNR)
After comparing the performance of PNR with the broader US stock market, determining whether PNR has experienced explosive up moves, and identifying its key price levels, it's time to talk strategy. 
To stay in business, you must know your entry, profit taking, and stop loss levels in every trading strategy. Yes, trading is a business, which means that your strategy must be well thought out.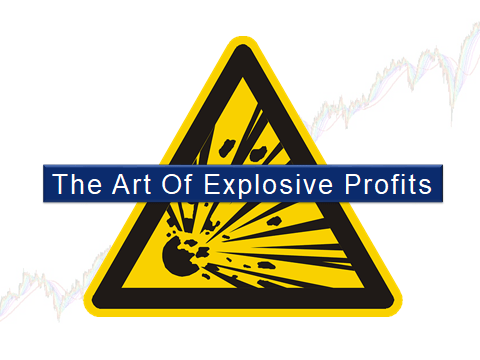 Using The Art of Explosive Profits (AEP) framework, I'd like to see PNR break above $57.20 before considering an entry for a swing trade.
As the name implies, you'll be looking to consistently catch an explosive move in a short period of time.
Instead of relying on news and hearsay, the AEP course will teach you how to screen stocks for swing trading like PNR.
You'll also learn how to read charts and identify stocks that are about to make a big move.
Finally, you'll learn how to identify the optimal entry, stop loss, and take profit levels to capitalize on these explosive moves (in a safe manner, of course)!
Can you apply the AEP framework to provide you with a side income while working full time? 
Yes, you can! 
Come, have a look at the AEP framework and incorporate this explosive trading strategy to your arsenal to capitalize on more swing trading opportunities.
Why Is Swing Trading PNR Worth It?
Temperatures are rising due to the change in season and global warming. Swimming pools are one of the best ways to cool down.
Clean water is also a priority for industrial and personal consumption.
This company, Pentair, serves these markets with its products and services. 
And its shares performance has been way better than the overall US stock market.
Furthermore, its shares have been enjoying 12 explosive up moves in the past 6 months! 
However, the time to buy its shares for a swing trade isn't here yet. 
While I await the opportunity, please keep in mind that I'm not a financial advisor, so please treat this as edutainment and conduct your own research.
Lastly, all photos and images are from unsplash.com, pexels.com, pixabay.com, and tradingview.com.
Here's What You Can Do To Improve Your Trading Right Now:
#1 Join us in our Facebook Group where we discuss the various ways of applying this by clicking here.
#2 Never miss another market update; get it delivered to you via Telegram by clicking here.
#3 Grab a front row seat and discover how you can expand your trading arsenal in our FREE courses (for a limited time only) by clicking here.
Trade safe!